An etherealgirl's Adventures in Cyberland
Monday, August 01, 2005
yosemite (inadequately) captured
It's a shame I don't have adequate words to describe the beauty of
Yosemite National Park
; particularly since the images we captured also don't fully capture the beauty. I've just got a long, long way to go before i get good at using a camera and Stu certainly gave it his best shot but these really don't do justice to America's First National Park.
But it's the best we could do so here goes:
A peek at a small cluster of the Giant Sequoias found in Mariposa Grove.
We took the tram audio tour and it was well worth the small fee!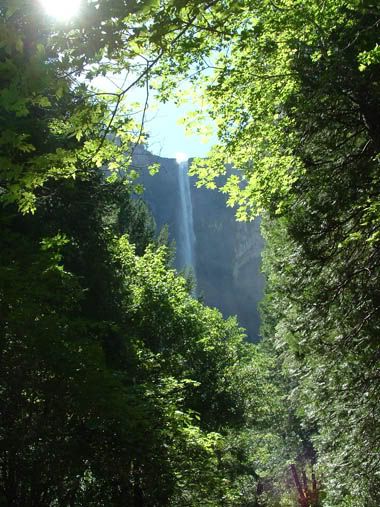 On our anniversary (July 24th) we made sure to visit Bridalveil Falls, which was lovely but very hard to capture with the sun overhead.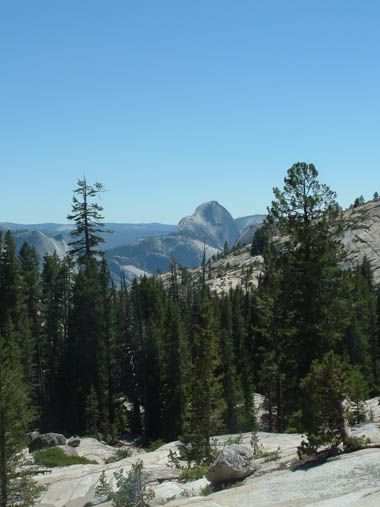 A shot of the distinctive Half Dome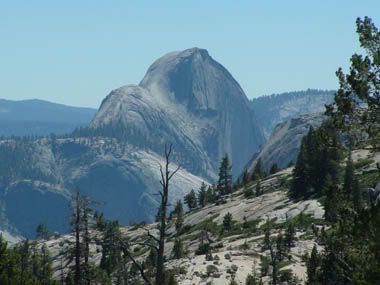 And another view!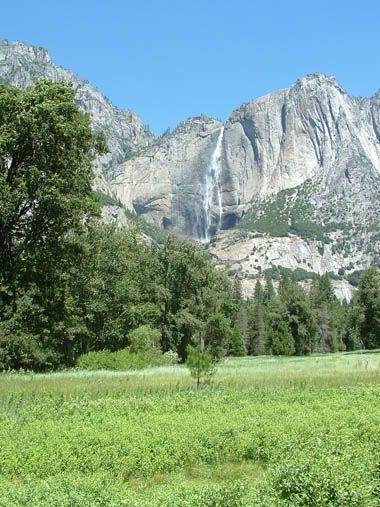 Yosemite Falls, one of the many famous falls in the Park and the most easily accessible as well.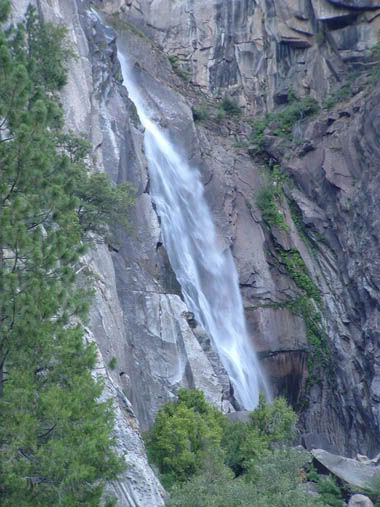 And another view!
We took the Tioga Road (120 East) all the way to Lake Mono but evidently we only captured a few shots of only one of the many beautiful lakes we saw on the road and they truly do not do it justice at all but here is one of the better ones: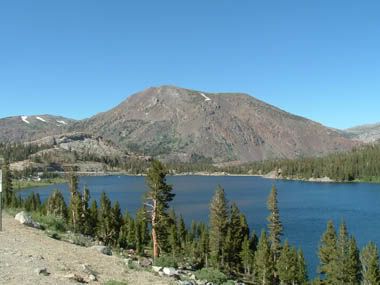 The next time we go back we will make sure to get to Glacier Point and Mirror Lake and if by some miraculous intervention I can morph myself from couch potato first class into a lean mean hiking machine, we might even take on the moderate hike to
Waterwheel Falls
!
I wish we could have stayed longer so we could explore more of Yosemite and the surrounding area, but it is something to look forward to in the future.
Meanwhile, I've brought back a great book from the Visitor Center Book Store that I can't wait to start reading!

Yosemite: Its Discovery, Its Wonders and Its People by Margaret Sanborn
There were about a million fascinating books to choose from, and book whore that I am, I was in sensory overload but with hubby as a witness, I prudently chose one book and wished I had a pen and pad to write down some of the other titles to see if I could find any of them in the library.
Something I am definitely going to check for at the library are for biographies of
John Muir
(not sure why I've not done this already as his life completely fascinates me),
Galen Clark
and
Ansel Adams
.
Posted by etherealfire ::
2:11 AM
::
2 Comments:


---------------oOo---------------