An etherealgirl's Adventures in Cyberland
Saturday, April 30, 2005
may eve
Welcome
Blessed
Beltane
to begin after sundown tonight. It's a lovely spring day here!
A little reflection about the meaning of Beltane celebration from
Byzant Scriptorium
:
Beltane is a time to devote energy to growth and integration. It is a time of celebration, exuberance and hope, when we should enjoy and appreciate the gifts of nature.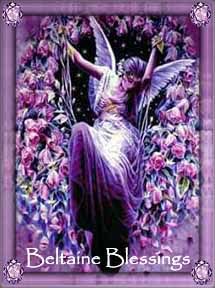 beltane greeting courtesy of
Mystickal Realms Graphics
And under every star (I'm finding Heaven)
In every breath of air (I'm finding Heaven)
In everything I have (I'm finding Heaven)
In everything I am...

~~~Jann Arden
Posted by etherealfire ::
5:26 PM
::
0 Comments:


---------------oOo---------------
shine it all around
WOOOHOOOO!!!!! Tickets for
RP
and the Strange Sensation concert at
Embarcadero Marina Park
in San Diego on July 21st
just
went on sale and I've got our tickets!!!!
I'm over the moon! As annoyed as I've been with ole Percy lately, I've never gotten to see him perform live so I'm suspending that emotion and allowing pure joy to rule the day instead!!! We've already gotten the chance to see
JPJ
when he was touring with
King Crimson
a few years back (fantastic show BTW) so once we see RP that only leaves Jimmy on my short list of the the three concert experiences that I must have before I die. Of course, he's at the top of that list....
:-(
I'm seriously worried about the chances of ever seeing him though. And that would really break my heart if we never get the chance... oh well... I'm not going to give up hope... maybe the BEST will be saved for LAST!!!!
Anyway, it's impossible to be anything but completely elated at the moment! Just ordered Robert's latest,
Mighty Rearranger
which I hear is really good.
Check out
Shine It All Around
, which I've gotta say I think totally RAWKS!
Found link at
Simply JD Online
! Rock ON Brothers and Sisters in Zep!!!
Posted by etherealfire ::
10:11 AM
::
0 Comments:


---------------oOo---------------
the forgotten arm
I woke up early this morning, updated my quicktime player and found
a link to this loveliness
! I've always really liked Aimee Mann ever since she appeared on the scene back in the day, with her band
Til Tuesday
but my sister is the hard core Aimee Mann fanatic in the family (she has all of her previous cds) and frankly, I can't wait till she is up and gets to hear the album once through today for free! The cd is available on May 3rd and I can't wait for it to come out; it's wonderful ~ you gotta go listen ~ right now!!!!
And here's a recent
interview with her
about the upcoming album and her other work at
Acoustic Guitar Central
.
Posted by etherealfire ::
5:56 AM
::
0 Comments:


---------------oOo---------------
Friday, April 29, 2005
i'm a believer
A couple of nights ago we headed out to the
Grove in Anaheim
to see
Steve Vai
; first rock concert in a long while and it was a blast!
I have to admit, that while I am well aware of Vai's considerable abilities, a fast and very clean player, I'd always been left with an impression that he was long on guitar antics and short on... emotion(?)
Not sure what description I'm looking for, but I've learned something very important from seeing him play the other night ~ I was way off base in my assumptions. He was just amazing and he played with as much depth and feeling as anyone I've ever seen. Actually, his sheer joy in performing was obvious and (mostly) contagious... ironically there was a bit of a kerfuffle that erupted about halfway through the show (happened only a couple of feet away from us and I was terrified that they were going to really hurt each other - and possibly my hubby as well, who was close enough to be on the receiving end of one of the two getting shoved right into his path)... that almost blew the whole thing for everybody, but within a few minutes it was over with and the two troublemakers disengaged from each other and went their separate ways.
But it was impossible for even that to ruin the evening; the immensely talented and personable Vai and his equally talented band (Billy Sheehan, Tony McAlpine, Dave Weiner and Jeremy Colson) played brilliantly for almost three hours; and gimmicky or not, the sheer energy and showmanship was mindblowing. At one point, the four axemen were lined up together and each one had one hand on the other's guitars as well as their own. And the drummer, Jeremy Colson, was one of the best rock drummers I've ever seen perform; this guy was really strong too... I'm talking Bonzo-like strength and stamina here. It was an amazing performance and I'm really glad we took the opportunity to go see them.
Unfortunately, we missed the local opening act; I heard a bit of their last song as we headed inside and it sounded really good. But I don't remember the name of the band.
Eric Sardinas
and his band (on-tour support band for Vai all through April) was really fantastic as well. I love this rough and raunchy blues sound so I was pretty much thrilled to discover this band, and they really had everyone else going before Vai came out! I'm going to have to get my hands
on this
asap! Eric's slick trick was a real keeper too: he plays awesome bottle neck but he really gilded the proverbial lily when he used a beer bottle to play - and then shook it up so we would realize that it was a full bottle of beer! The music was loud and the band was a flashback to those longhaired rock and roll swaggering badboy days and the music was flat out in your face joyously rock-tinged blues and
I
was in heaven! And I honestly wondered how Vai was going to top that ~ silly me! About two hours later, I was a believer!
ahem, I reaaaaaaaally need to get out more! :-P And maybe, maybe I will. Hubby always says this after we go to a concert: We should really do this more. But this time, I told him that we are going to do exactly that because I'm not gonna wait for him to take action; from now on, I'm whipping out the credit card and I'm ordering tickets and then I'll let him know that it's been done and all he has to do is get in the car and get us there.
I've already missed Jeff Beck/BB King together, I've NEVER (sob) seen LZ, and we didn't even go to see Page and Plant though we had at least two opportunities to do so, and we were one day and one horridly heartbreaking backache away from seeing Jimmy Page and the Black Crowes in Irvine... and now it is highly unlikely that any of those precious opportunities will ever come again... and I don't intend to miss anymore must-sees in my life, when it is so late into it and when we are in a place where great opportunities to see great performances abound.
I've heard RP and the Strange Sensation are touring this summer and I hope we can either catch him at the Greek or in San Diego.
Posted by etherealfire ::
4:09 AM
::
0 Comments:


---------------oOo---------------
that boat won't float
Salon analyzes
Bush's sinking popularity
:
Bush is the dog that didn't bite. He approaches the end of the first 100 days of his second term with approval ratings that fall below those of all other reelected presidents in the modern era. Americans aren't happy with the direction in which the country is heading. They don't like the economy, and they don't like the war. They also don't like Bush's plans for the nation. If it isn't already dead, Bush's signature domestic-policy effort, the plan to privatize Social Security, is in a persistent vegetative state; hated by Democrats, independents and even Republicans, only divine intervention can save it.
I really can't imagine that
yesterday's news conference
did much to reverse the latest
approval ratings
.
Posted by etherealfire ::
3:41 AM
::
0 Comments:


---------------oOo---------------
Tuesday, April 26, 2005
being julia
We finally saw
this
last week and
Annette Bening
really was wonderful in this movie! Her
Julia
is a complicated, emotional, roller-coaster ride into the hazardous occupation of
becoming a woman of certain age
.
I really loved the feel of the whole thing; 1938 London ~ it was a visually lovely experience watching this one. I found
Jeremy Irons
character surprisingly sympathetic, too, and the end was really uplifting in a wistful sort of way. And
Michael Gambon's
ghostly mentor/devil's advocate was a fun character. I shamelessly and unapologetically love movies like this! The only downer for me personally; I just couldn't get into the younger guy fixation she had. I don't know if it was the character or the actor who portrayed him (Shaun Evans whom I'm sure is a fine actor but I just couldn't connect with him). He just didn't make me relate to why she would want him, but maybe that's just me... in any case, it was a riveting performance by Bening. So glad I finally got to see it!
My favourite scene in the movie was early on, when she is greeted by an
old acquaintance
who has just been cattily and nastily gossiping about her and implying that she has tried to make people think that she was more than just a Doctor's daughter from Jersey (heh, that would be the
Channel Island
rather than the
state
) and then coming over dripping with sugary insincerity and trying to embarrass her in her introduction to her companion. The gulf between that time period and possibly, a class system that still is a large social factor (not sure if that is true though since I've never been there; and I'm really curious to know if it is) and the way things are in the US, made this a really startling moment.
I mean here, being an MD is a very high status sort of thing - well, of sorts, in our American replacement for a class system, at least; doctors and lawyers and judges and professional people are the highly respected ones in our society... though after the display that charlaton politicians and mere reporters made towards attacking legitimate doctors after the Terri Schiavo case I'm beginning to wonder how much respect they will continue to hold, being, by and large, logical, scientific and unafraid to speak the unvarnished, non-political truth... you know, all that reality-based stuff that is apparently becoming an endangered species in this great nation of ours... ah, but I bitterly digress...
Anyway, Julia gives the nasty little twit her commeuppance in a most satisfying no-holds-barred kind of way! For the few people that may not have seen it and are planning to, I won't spoil it, but it was the Julia-moment that utterly won my heart and made me a willing capitvated and devoted audience to her larger-than-life, oh so
dramatic role
she makes of her life.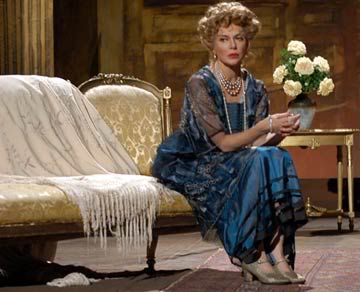 Annette Bening, Being Julia ~ the best role Julia ever had: her life!
image courtesy of
Yahoo Movies Production Photos
Posted by etherealfire ::
10:31 PM
::
0 Comments:


---------------oOo---------------
Monday, April 25, 2005
Train Derails in West Japan
Story
here
.
The accident was the worst rail disaster in nearly 42 years in Japan, which is home to one of the world's most complex and heavily traveled rail networks. A three-train crash in November 1963 killed 161 people in Tsurumi, outside Tokyo.
Posted by etherealfire ::
9:03 AM
::
0 Comments:


---------------oOo---------------
Mande Morning
An exotically lovely start to the day:
at Benn loxo du tacco
, read
a bit of background
and then listen to some amazing music!
Posted by etherealfire ::
5:26 AM
::
0 Comments:


---------------oOo---------------
prevarication and the art of ruling
Religion and Secrecy in the Bush Administration: The Gentleman, The Prince, and the Simulacrum
by Hugh Urban, from
Esoterica: The Journal
.
At a time when the extreme religious right is bent on pushing through their relentless agenda to erode the separation of Church and State, the Bush Administration is maintaining a rather disingenous distance to much of the most outrageous proceedings.
All the more reason to try to get a handle on what is really operating in the background with this administration, arguably the most secretive and autonomous group of
public servants
this country has ever had to endure.
When contemplating the figure of George W. Bush, the historian of religion—and really, any thoughtful citizen—is presented with a very strange paradox and apparent contradiction. On the one hand, this is by many accounts the most outspokenly religious president in U.S. history—a man who claims to have been not only saved but called by God to political office, who uses extensive references to scripture throughout his public speeches (both explicit and subtly double-coded), who has denounced certain nations as part of an insidious "Axis of Evil," and who promises to bring freedom as a "Gift from the Almighty" to benighted regions of the world like the Middle East. Bush's remarkable display of piety has been noted not just by the Religious Right, his strongest base of support,[3] and the mainstream media,[4] but also increasingly by historians of religion.[5] Strong morality and grounding in faith have been the bulwarks of his administration and major reasons for his widespread public appeal; and, according to some estimates, they are among the most important factors in the 2004 elections.[6]

Yet on the other hand, the Bush administration is also arguably the most secretive in U.S. history, displaying an intense preoccupation with information control. Bush and Cheney have been described by various observers as having an "obsession with secrecy,"[7] even a "secrecy fetish"[8] that is "the most secretive of our lifetime"[9] and "worse than Watergate."[10] From his first days in office, Bush was busy at work trying to conceal his own Texas gubernatorial records and the presidential records of Ronald Reagan (and those of then vice-President, George H.W. Bush); meanwhile, vice-President Cheney was assembling a highly secretive energy task force, while refusing Congress knowledge of its membership or workings. This concern with secrecy has intensified dramatically in the wake of the September 11, 2001 terrorist attacks. Not only has there been much debate over the question of what the administration knew, did not know, or ignored about possible terrorist attacks prior to 9/11, but more importantly, there has been intense controversy over the administration's use of intelligence to justify its invasion of Iraq in 2003. The accusations of dissimulation do not, however, end with Iraq. In addition, Bush has been charged with concealing many other sensitive matters, such as ties to corporate scandals like Enron, the effects of its environmental policies, and, well, really almost everything. As some critics have suggested, the Bush administration simply dissembles as a matter of policy.[11]

At the same time, ironically, this administration has also displayed a remarkable preoccupation with the surveillance and monitoring of its own citizenry. Particularly in the wake of 9/11 and new measures like the USA Patriot Act, public rights to privacy have been significantly restricted, even as the government's transparency has been radically reduced.[12]

So how, then, are we to reconcile these two seemingly contradictory aspects of the current administration, this intense public display of religiosity and this obsession with concealment? The kind of secrecy being deployed by the Bush administration is clearly very different from the kind familiar to most readers of Esoterica. It has little if anything to do with the doctrines of "correspondences" and "living nature," with the use of spiritual "imagination" or "the experience of transmutation" described by Antoine Faivre; nor does it involve the sort of "metaphysical gnosis" and "cosmological gnosis" described by Arthur Versluis.[13] It is, however, no less relevant to our understanding of religion and secrecy, and it forces those of us who are interested in esotericism to deal seriously with other uses of religious secrecy that have more explicit political implications. The Bush administration, we will see, does use many strategies and tactics that have much in common with traditional Western esotericism – strategies of rhetorical double-coding, the art of "writing between the lines" and a skillful use of obscurity.[14] Yet the ends for which these strategies are used are quite different, having less to do with spiritual transformation than with raw political power, in Canetti's sense.
Posted by etherealfire ::
4:24 AM
::
0 Comments:


---------------oOo---------------
reading niebuhr instead
Scott Korb at
Killing the Buddha
has revisited Reinhold Niebuhr,
A Christian realist for the reality-based community
:
There is no question that The Irony of American History is dated, but its datedness is, indeed, Irony's great value. Now suddenly Niebuhr's Missouri -- among many other places comprising 2.5 million square miles of America -- has issued what the Bush administration calls a 'mandate,' one that rewards and lauds as American virtue the very inflexibility and messianic pretensions that seemed so frustrating in our 'idealistic' enemy for over forty years. American fundamentalist evangelicals have given up on Niebuhr. Our place in the drama of history now threatens to be without the awe, modesty, contrition, and gratitude that Niebuhr identified in his Christian realism. And he worried that this might happen, that Americans might lose their faith, and America its ironic place in history. "For if we should perish," he concluded, "the ruthlessness of the foe would be only the secondary cause of the disaster. The primary cause would be that the strength of a giant nation was directed by eyes too blind to see all the hazards of the struggle; and the blindness would be induced not by some accident of nature or history but by hatred and vainglory."

~~~Scott Korb
Posted by etherealfire ::
3:17 AM
::
0 Comments:


---------------oOo---------------
the art of enchantment
Much loveliness to gaze upon can be found at
Duirwaigh Gallery
!
And while your there be sure to
Knock at the Duir
!
Posted by etherealfire ::
1:14 AM
::
0 Comments:


---------------oOo---------------
some like it hot
from Chris Mooney at Mother Jones,
As the World Burns
:
Forty public policy groups have this in common: They seek to undermine the scientific consensus that humans are causing the earth to overheat. And they all get money from ExxonMobil.
Posted by etherealfire ::
12:27 AM
::
0 Comments:


---------------oOo---------------
Sunday, April 24, 2005
Marla, Rachel, John Paul and the human spirit
I've had nothing less than a complete loss of words over the
death
of
Marla Ruzicka
.
Along with the passing of
Pope John Paul II
and the anniversary of the death of
Rachel Corrie
in the last few weeks, I have been unable to adequately bring myself to commemorate much or to speak much about them. For me personally, the times we live in have shaken me to the core, much more than I could ever have imagined. No doubt, I'm having my own personal issues right now that makes some tragedies, and passings really hard to deal with. My own painful wrestling with the Church of my upbringing and the senselessness of the deaths of the best and the bravest among us have just been more than I've wanted to deal with, at least publicly. The Rachel Corries and the Marla Ruzickas of the world (and for that matter, the charisma and goodheartedness of a John Paul - though I absolutely thought he was dead wrong on many issues ~ but I just cannot go there right now) are losses that are especially painful right now. We need that kind of courage and openheartedness now, more than ever before. That kind of courage fails me, I fear. I wonder what it is that creates someone like Marla Ruzicka. How does one find that kind of inner strength and determination to face anything, no matter what the cost might be?
Just another precious casualty, another devastating loss in an unjustifiable war; no more precious than the thousands of lives lost on all sides of this horrific unspeakable mess, and no less; but her childlike vulnerability and angelic-looking appearance which belied her incredible courage and tenacity in the face of something so completely demoralizing and defeating made her stand out a bit more. She wasn't even supposed to be there at the time it happened. But she decided to stay on and that is where she will forever remain; her work for justice is the legacy she leaves behind.
Found at GNN, Raed Jarrer
remembers Marla
.
Posted by etherealfire ::
11:39 PM
::
0 Comments:


---------------oOo---------------
land of fire and ice
Grist Magazine
has a short blurb and a gorgeous little photo gallery set up featuring
Iceland: a land of extremes
taken by Minnesotan photographer
Layne Kennedy
.
Posted by etherealfire ::
10:36 PM
::
0 Comments:


---------------oOo---------------
Saturday, April 23, 2005
n+1 on hitchens
Trying to make sense of Christopher Hitchens' shocking trajectory to the right is something I've been trying to do for quite awhile.
This analysis
was a very interesting (if not particularly comforting) take on the matter.
Found via Eric Alterman's
Altercation
.
Posted by etherealfire ::
7:56 AM
::
0 Comments:


---------------oOo---------------
save the children
Jaded Reality's post
pointing out the hypocrisy of the so-called culture-of-life gang
sums it up very well.
"A World Bank report released today gives us the horrifying news that 11 million children under 5 die each year in poor & under-developed countries from easily treated diseases.

This is appalling. Where are all the right-wing religious screamers demanding President Bush save the children... the poor, poor children.

Hypocrites. One and all."
Hypocrites of the most dangerous and self-righteous kind, indeed.
Posted by etherealfire ::
7:07 AM
::
0 Comments:


---------------oOo---------------
A Conservative Theory of Evolution
Just in time for review before the upcoming dubiously named
Justice Sunday
, PERRspectives Blog has an
enlightening little history of the legacy
that the current players inspiration arises from.
Also from PERRspectives, meet the primary players and agendas of the
American Taliban
.
Then check out the National Council of Churches reasoned challenge to the Planners of
Justice Sunday
for attacking fellow Christians,
Disagreeing without Demonizing
.
It's truly a sad day when the extremists becoming so desperately irrational that they begin eating their own. One really hates to speculate how much worse this lunacy can get before it finally dies out.
Posted by etherealfire ::
4:55 AM
::
0 Comments:


---------------oOo---------------
don't bake alaska
Just found
this Earth Day inspired Lick Global Warming Protest by Ben and Jerry
to call attention to the ANWR Drilling.
Part of the protest was a delicious 1,140 pound, 4 ft 4 in tall Baked Alaska! YUM! What a brilliantly satisfying way to make a statement. Wish I'd been there to partake. :-)
Posted by etherealfire ::
3:58 AM
::
0 Comments:


---------------oOo---------------
Friday, April 22, 2005
and for some very cool friday art blogging
go check out what The Green Knight
posted
!
Posted by etherealfire ::
10:15 PM
::
0 Comments:


---------------oOo---------------
friday cat blogging
Finally,
finally
I can join in the tradition of Friday Cat Blogging! Better late than never, I s'pose... YAY!!!
But naturally, our lovely cat, Groucho, really doesn't understand what the fuss is all about and didn't see any point in interrupting her hardwon catnap this evening, in order to pose, so this is what we've got (taken courtesy of the lovely Ms. Mina):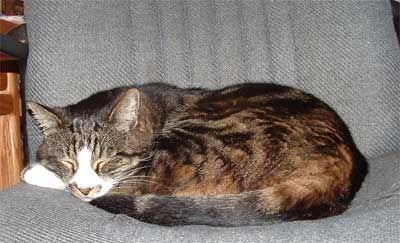 sweet dreams are made of this
Of course, not to be outdone in the realm of captured visuals, MacKenzie insisted that his little sister (yes, he insists she is his little sister and not the other way around) snap his mug as well; in fact, he was just begging for it: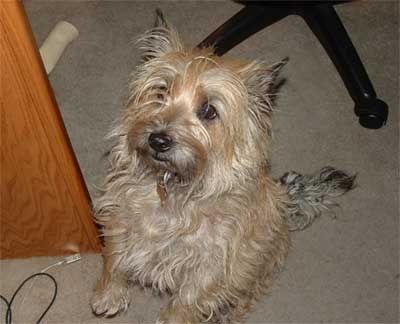 or, maybe it was that piece of pizza dangling just above camera level, who really knows????
And then Gwennie, not to be outdone in the Sleeping Beauty, er, Lounging Beauty Department, at any rate, insisted that she be captured reclining on her princess bed: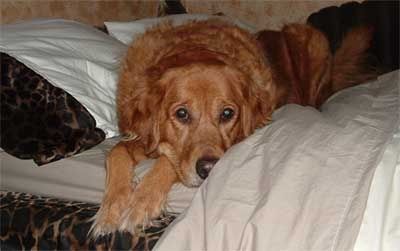 or at least, the princess bed that she shares with her mom!
Posted by etherealfire ::
9:45 PM
::
0 Comments:


---------------oOo---------------
Thursday, April 21, 2005
conservative author Brian C. Anderson's misleading report
Nothing new here: more
lying
lies
from the
liars
that just can't keep from telling them;
debunked here
by the always diligent
Media Matters for America
and
here
.
Found via
Al Franken's AirAmerica Blog
.
Posted by etherealfire ::
11:14 PM
::
0 Comments:


---------------oOo---------------
more quiz fun
Something fun found via
was it the Pagan Remark?
The funny thing is that I have a Taurus South Node, so I know that energy very very well. Non-scientific... but very fun and very familiar.
Your True Birth Month Is May


Restless
Spendthrift
Hardworking
High spirited
Deep feelings
Understanding
Easily angered
Sharp thoughts
Loves traveling
Easily consoled
Loves to dream
Weak breathing
Firm standpoint
Easily influenced
Strong physically
Good imagination
Strong clairvoyance
Good debating skills
Needs no motivation
Dislike being at home
Systematic (left brain)
Not having many children
Stubborn and hard-hearted
Loves literature and the arts
Beautiful physically and mentally
Attracts others and loves attention
Strong-willed and highly motivated
Prone to sickness usually in the ear and neck
Posted by etherealfire ::
9:52 PM
::
0 Comments:


---------------oOo---------------
wildflowers don't care where they grow
I've still got a naked garden so I have been looking up sites for inspiration. Unfortunately, the flowers that I really love the most are the ones that grow in the wild so I've been spending more time looking at those than anything else.
Some of nature's eye candy has been beautifully captured at
Reny's Wildflowers
,
Wildflowers of the Rocky Mountains
,
Nearctica Eastern Wildflower Gallery
and
Wildflowers of Southern California
; also some really beautiful wildlife shots can be found at
Oklahoma WildThings
.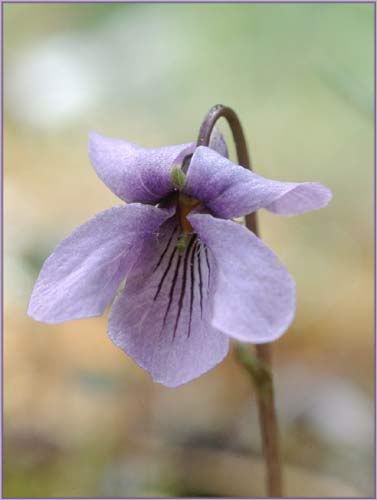 an Alaskan Violet ~ Just one of the many beautiful photographs
taken by Reny Parker found at
Reny's Wildflowers
!
Posted by etherealfire ::
9:29 PM
::
0 Comments:


---------------oOo---------------
amazing grace
That is what Jane Fonda exhibited at the scene of
this unfortunate incident.
Posted by etherealfire ::
4:21 AM
::
0 Comments:


---------------oOo---------------
Wednesday, April 20, 2005
al & katherine's west coast tour!
I wanna go! I really really wanna go!!!! But I don't know if I will be able to get tickets quickly enough, coz they run out really really fast.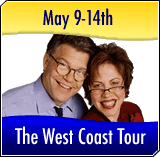 I love these two so much! I love The Al Franken Show so much ~ Thank Heavens for AirAmerica Radio. :-)
BTW, I just found out there is an archive of the shows at
Air America Place
and I've been pretty much catching the show there lately because I've been having trouble catching the show in real time and even via repeat play. So I was thrilled to realize I could listen to the show pretty much anytime I want to by going to Air America Place. And life is good again. YAY!
Posted by etherealfire ::
11:02 PM
::
0 Comments:


---------------oOo---------------
Tuesday, April 19, 2005
time's ann coulter mythology
As reported by
Media Matters for America
,
Time Magazine
publishes a shameless puff piece on right wing pundit and deceitful provocateur Ann Coulter!
Time Magazine
! The final nail in the coffin of real journalism? Yeah, I know that like every major news outlet in the land, they are controlled by corporate shills but
come ON
!
Though Cloud noted that Coulter's defense of her Earnhardt mistake was, itself, also untrue, he didn't take issue with her contention that "liberals" have identified only one mistake in her writing. This is an obvious falsehood; liberals and others have identified many, many errors of fact in Coulter's writing, as a search of Media Matters for America, Spinsanity.org, or countless other resources would reveal.

But Cloud deems Coulter mostly accurate: "Coulter has a reputation for carelessness with facts, and if you Google the words 'Ann Coulter lies,' you will drown in results. But I didn't find many outright Coulter errors."

One would have hoped that the author of a 5,800-word Time magazine cover story would go beyond performing a simple Google search; Nexis would be a good start. But even Cloud's simple Google search should have been enough to dispel the notion that it's difficult to find "outright Coulter errors." The fourth "hit" that Cloud's Google search yields is a review of Coulter's Slander on the nonpartisan Spinsanity.org website, which revealed Coulter to have erred about:

* The number of articles the New York Times printed about "Selma" over a six-year period;

* The frequency of the Times' use of the phrase "moderate Republican" vs. that of "liberal Republican"; and

* Former Vice President Al Gore's claim to have been the inspiration for the book Love Story.

Likewise, a quick look at just the first three of 11 pages of search results for "Coulter" at Media Matters finds examples of Coulter lying or being wrong about:

* The New York Times "outing" gays (the people mentioned in the article in question were already "out") and ignoring former atheist William Murray's conversion to Christianity (the paper didn't ignore it; it covered it.)

* Gary Hart, Bill Clinton, and John Kerry supposedly running for president "under invented names" (they didn't);

* The Bush administration's refusal to reimburse the District of Columbia for costs incurred during Bush's inauguration;

* Long-discredited allegations that President Clinton "sold burial plots in Arlington National Cemetery."

In short: Coulter is wrong very, very often, and Cloud's suggestion to the contrary is simply bizarre.
This is hardly an isolated example of the disgrace our so-called
news
has become, and maybe this story isn't this worse example of the drivel that gets passed along as legitimate journalism; furthermore, this complete and total breakdown of reality in reporting probably has been a rather long time in the making. But If this
story
isn't the whimpering death knell for the American ideal of a Free Press, it is getting awfully close to critical condition.
Free Press indeed: free to print all the news it has been spoon-fed by the Powers that Be. But wait... Isn't that called... propaganda???? When a
legitimate
news source throws softballs at a well-known pundit and shrugs off facts in exchange for lazy and hands off apologist non-reporting, where can a nation go to get some actual honest to goodness
news
?
The fact that this question actually has legitimacy in our great nation is the most shocking and sorrowful thing of all... how on earth have we allowed it to come to this???
Posted by etherealfire ::
3:32 AM
::
0 Comments:


---------------oOo---------------
hey 19!
My beautiful little baby girl just turned... gulp...
19
the day before yesterday (April 17th) at 5:38 p.m. (sob) It's just not possible.... but it is.
I've been so busy with school and last minute birthday errands that I've hardly posted here at all, much to my shame. But I had to post a few vanity items, just because.
First of all, I helped to make this: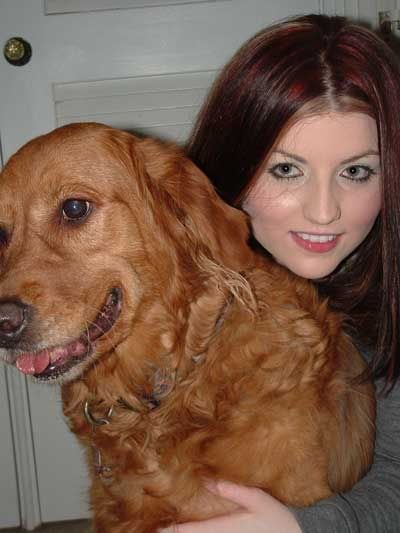 My beautiful
Mina
(that is ~ the very best collaboration that me, my hubby and God/dess ever did together!) and my beautiful golden girl
granddaughter
Gwennie, who got kinda cut out of the picture unfortunately, and whom I can't take ANY credit for at all, but who is one of my
girls
just the same.
Not that I can take much credit for my daughter either, because she is very much her own beautiful person, but I'm a very
very
proud mom just the same and honoured that this beautiful child chose me as the vessel to come into this world and gave me the privilege, the honour and the joy of watching her grow into an amazing and beautiful and talented young woman!
Here she is with her beloved old friend and prized possession, her Gibson Les Paul: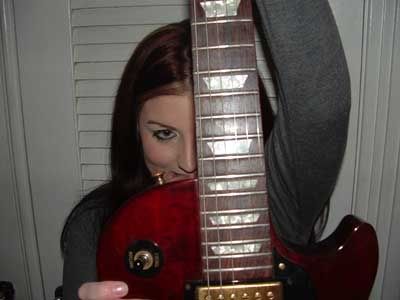 And because she has made so many beautiful desktops for me and because I'm trying to get good at making them and because she and I both adore Jimmy Page, here is a virtual snapshot of the desktop I made for her birthday: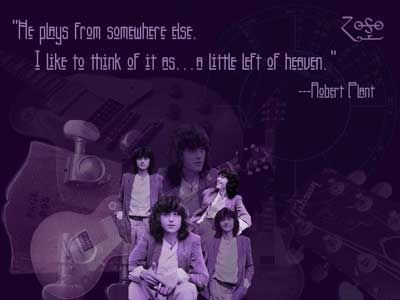 I know I have a lonnnnnng way to go at really getting good at this, but I was kinda proud of the effort (the individual elements that I put into it anyway) and then...
to thank me, my lovely and talented daughter made me this: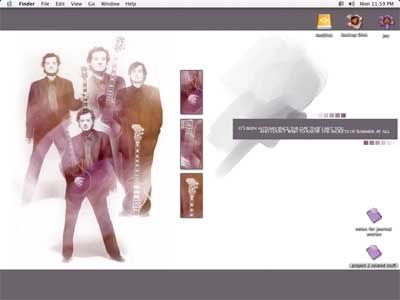 and I am reminded again of how very far I still have to go to get to her level; but she inspires me and she gives me hope!
Anyway, that's all I've got for the moment; just had to share!
Oh BTW, I've gotta share the beautiful (partially quoted to make a perfect fit)
Something Corporate
21 and Invincible
lyric quote that she chose to put on her desktop wallpaper because it doesn't show up on the picture here:
"It's been autumn since the day I met you
and I don't wish to know the secrets of summer at all."
loveliness!!! Ok, joyously bragging mom mode is now shut off... for the moment anyway. ;-)
whoops! Oh and one more thing; the images are just being used for our personal use but I think I'd better give credit where it is most rightfully due; I'm embarrassed to say I'm not quite sure who shot the images I used on Mina's wallpaper (but I think the time frame was circa 1981) but I know for sure that the brilliant and wonderful
Ross Halfin
shot the images Mina used in the desktop wallpaper she made for me.
Copyrights of these amazing photos, as always, belong to their owners ~ all rights reserved.
Posted by etherealfire ::
12:08 AM
::
0 Comments:


---------------oOo---------------
Friday, April 15, 2005
sedna red surface result of "space weathering" process
Distant planetoid Sedna gives up more secrets
, report by Maggie McKee at
NewScientist.com
.
The distant planetoid Sedna appears to be covered in a tar-like sludge that gives it a distinctly red hue, a new study reveals. The findings suggests the dark crust was baked-on by the Sun and has been untouched by other objects for millions of years.
A bit more about Sedna can be found at
Space Today Online
and at
Nasa
.
For my fellow students of astrology, a fascinating
take
on the potential effects and influences of the discovery and appearance of Sedna can be found
here
and another great analysis can be found at
The Daily Grail
.
I found this to be especially resonating:
Turning inwardly, astrologer Maria Rodreguiz of the New York Open Center has suggested that Sedna may come to be seen as the ruling planet of the sign Virgo. Virgo is currently considered under the rulership of Mercury – which jointly rules both Virgo and Gemini. Some have long detected an unsatisfying contradiction in this. A feminine sign, Virgo is sometimes considered to connote fussiness, methodicalness, yet also dependability. Is this sign compatible with the expansive, communicative Mercury? Consider: the vain young Sedna, who prized her beautiful hair, becomes a suffering immortal unable to brush the detritus of the sea from her matted locks. This is a predicament suggestive of what is experienced by the overly meticulous Virgo. Is this distant planet perhaps a more fitting ruler for the barren, feminine sign that Virgo is sometimes considered?

Virgo is often associated with the Greek myth of Demeter and her ill-fated daughter Persephone – a story that bears striking resonance to that of Sedna's. Consider: Persephone is a beautiful and carefree young woman who is kidnapped by Hades, who forces her to live with him in his subterranean world. Stricken with grief at her daughter's disappearance, Demeter – goddess of the harvest – withholds the fruit of the earth until a bargain is struck in which Persephone is free to roam the Earth part of the year, but is condemned to live in the underworld the other part. During Persephone's absence, Demeter again withholds the harvest in her despair.
Sounds like a really good fit for Virgo to me.
Posted by etherealfire ::
11:43 PM
::
0 Comments:


---------------oOo---------------
speaking american :-P
Your Linguistic Profile:

65% General American English

20% Yankee

10% Dixie

0% Midwestern

0% Upper Midwestern
Posted by etherealfire ::
1:11 AM
::
0 Comments:


---------------oOo---------------
Thursday, April 14, 2005
NY Review of Books: God & the Fight against AIDS
can be found
here
.
"While Catholic and Protestant churches have been running AIDS programs since the 1980s, few evangelical Christian groups have done so. Indeed, as the deadly virus spread around the world, many evangelical Christians were silent or worse. Jerry Falwell called AIDS God's judgment on promiscuity, and former Senator Jesse Helms, a longtime congressional ally of the evangelicals, told The New York Times in 1995 that AIDS funding should be reduced because homosexuals contract the disease through their "deliberate, disgusting, revolting conduct." When lawmakers moved to amend the Americans with Disabilities Act to protect people with HIV from discrimination, some evangelical Christians lobbied against them. In a 2001 poll, only 7 percent of American evangelicals said they would contribute to a Christian organization that helped AIDS orphans."

~~~Helen Epstein, NY Review of Books, 04-2005
found via
Utne Reader Online
:
Since President Bush was elected -- on promises to provide more funds to faith-based groups -- many conservative Christians have begun to "change their tune," writes Helen Epstein in The New York Review of Books. It helps that of the $15 billion Bush has allocated to fight AIDS globally, much will be directed to church-affiliated organizations, with $1 billion earmarked for abstinence-until-marriage programs.

As a result, blind faith in abstinence has taken hold in Uganda, a country that was once the shining star of AIDS success stories in Africa. HIV rates fell in Uganda during the 1990s from about 15 percent to some 6 percent. The key was a multifaceted set of programs known as the ABC approach, which preached the benefits of Abstinence, Being faithful, and using Condoms.
Posted by etherealfire ::
12:54 AM
::
0 Comments:


---------------oOo---------------
Wednesday, April 13, 2005
the deplorable "save toby" hoax
Yes, it is a hoax, for those who didn't know; a hoax that is of incredibly poor taste (no surprise there, naturally) but a hoax nevertheless; Posting
the debunking page
to my blog, because I'm a volunteer for the Bunny Bunch and this last paragraph really say it all:
"Those truly moved by the plight of Toby, Bernd, or Fluffy should consider donating a bit of their spare cash to their local animal shelters or rescue groups, entities that all too often have bunnies dumped upon them by those who have decided they can no longer be bothered to keep their pets, or to rabbit-specific groups such as the Rabbit Rescue and Rehab of New York, Tidewater Rabbit Rescue of Virginia, and Zooh Corner."

~~~Barbara "bunny money" Mikkelson
Posted by etherealfire ::
10:34 PM
::
0 Comments:


---------------oOo---------------
labs rush to destroy deadly flu
story
here
. (W)Hol(l)y incompetence... :-(
This story gives me major creeps and I just don't trust the timing of it at all...
What a world we live in; it wasn't so long ago that I could not have fathomed of an idea that a flu strain might be used as a "bioterrorism weapon." I long for those innocent days of blissful ignorance...
Article found via a fav journal read,
Marching to a Different Bagpipe
.
Posted by etherealfire ::
10:16 PM
::
0 Comments:


---------------oOo---------------
Tuesday, April 12, 2005
keeping on top of the hard news
*** it's hard work! :-P ***
Everyone in my house tonight thinks I'm insane but I can't stop laughing... mood swings much? hmmmm, but ever since I got back from the grocery store this afternoon I burst into uncontrollable gales of laughter every time I think of the sheer absurdity of this: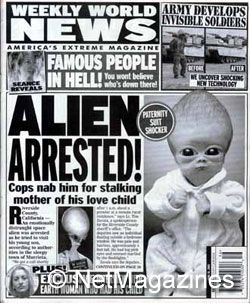 oh, no, no, no, not so much the cute little photoshop-enhanced "alien baby"... the headline is what kills me every time I think of it.
I'm telling ya, you just can't make this stuff up... er, no, that's not what I mean... because, well, obviously... actually you can... heh, I'm messing up my point; if I ever had one other than for some reason that I can't explain satisfactorily (to my family members anyway) why I can't stop laughing over this. I'm telling you, I almost wet my pants in line at the checkout counter.
So I was thrilled when I struck gold and found it
here
... and (ahem) this servees a dual purpose, for anybody who wants to get a subscription. One member of my family seems to think I ought to do just that, since I've gotten so much enjoyment out of this one headline. :-)
Wellllll, I kid you not... I'm thinking about it... seriously... heheheheh
Because one thing is for sure, I'm
not
for even the most satisfactory laughing fit, gonna pony up to the check out counter and pay for one of those right out there in front of the grocery store at large...
Posted by etherealfire ::
9:43 PM
::
0 Comments:


---------------oOo---------------
err, but i just came for the coffee and donuts
:-) a little early morning silliness...
My
Unitarian Jihad Name
is:
Sister Howitzer of Moderation
.
Get yours
.
found via the lovely
Spirit Blooms
Posted by etherealfire ::
4:59 AM
::
0 Comments:


---------------oOo---------------
americans increasingly reject bush
Martin Graham's Intervention Magazine commentary found
here
.
With George Bush's approval rating now at the lowest level of any incumbent president since World War II, are the hard times and absurd lies finally getting through to Americans?
Posted by etherealfire ::
4:53 AM
::
0 Comments:


---------------oOo---------------
eric montoya: pop surrealism
I've never seen
this artist's
work before; not until I ran across this
very cool article
and saw found this amazing image gracing the page: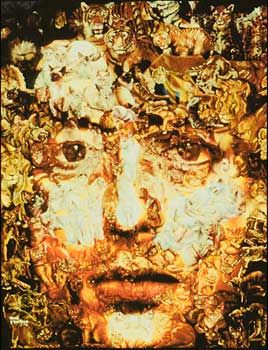 "A Page in History Chaste by Cats,"
Eric Montoya's
portrait of guitarist Jimmy Page
Posted by etherealfire ::
4:31 AM
::
0 Comments:


---------------oOo---------------
Sunday, April 10, 2005
another weekend movie round-up
I've been crying like a baby off and on all weekend (hormones are scary...) but mostly exacerbated by this weekend's movie fest. Even the comedies forayed into that dangerous territory that is most easily found when I'm already feeling a bit vulnerable. As to why I'm feeling vulnerable I dunno... hormones, that's all I can figure... hormones and a mute inner voice that may know something's wrong but isn't willing to share. Who knows...
Anyway, movies can sometimes be a bit of a public service when you need to have a good cry and maybe didn't know it.
The ones that did me in:
Phenomenon
yes, I really should have known better but I hadn't seen it in a long while and forgot alot of it...
Bridget Jones Diary: The Edge of Reason
FINALLY got to see this, and having read the book months ago, I thought knew what to beware of but as it turns out it isn't overly much like the book at all so what I thought was going to devastate me wasn't really included ~ but what did devastate me was Colin Firth's Mark Darcy, over and over and over... can I just say that I love Mark Darcy? I LOVE MARK DARCY!!! He just about broke my heart... so that was, a good cry, I guess!
Actually, the same could be said of Travolta's George Malley... oh well...
We watched
Bridget Jones
on Thursday and on Friday after
Real Time with Bill Maher
we watched
Phenomenon
and knew that following up that same night with
Spanglish
would probably not be such a great idea.
We saved
Spanglish
for Saturday and a fresh box of kleenex and yes, we did need it. I love Adam Sandler's John Clesky! If you are detecting a pattern here, there is one, and I guess it is the premise of most every perfect romantic comedy. The heartbreakingly good guy that tends to go through a duration of hell (often with the heroine) and then, as always, comes through in the end.
I'm a sucker for these movies, yes I am.
But after three days in a row of sappy sad romantic
comedies
we were in desperate need of hilarity and so we decided to end our weekend movie-fest with one of our good old standbys
Bowfinger
. Everybody in this movie is hysterical but I think my favourite performance is Christine Baranski's
I'm ready for my close-up Mr. deMille
intense actress. But Eddie Murphy is brilliant in his dual role.
It was just the right way to end the weekend.
Ohhhh, but that Mark Darcy. sigh. BTW, here's
Mark Darcy's Diary
or so it says. :-)
Mark Dary, Fitzwilliam Darcy... it's all good: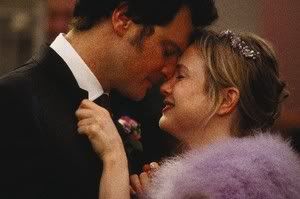 Colin Firth(Mark Darcy) and Renee Zellweger (Bridget Jones)
Photo © Universal Pictures. All Rights Reserved and found
here
.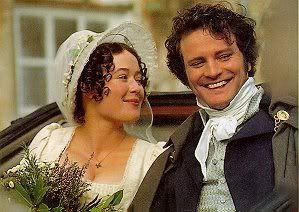 Jennifer Ehle (Elizabeth Bennett) and Colin Firth (Fitzwilliam Darcy)
image from The Making of Pride and Prejudice,
by Sue Birtwistle and Susie Conklin, Penguin Books, 1995
and found at
The Pride and Prejudice Photo Album
.
Posted by etherealfire ::
8:22 PM
::
0 Comments:


---------------oOo---------------
witness: photography by James Nachtwey
Sometimes harrowing, almost always haunting and unequivocally soul-deep moving and connected photography can be found at
Witness
.
"I have been a witness, and these pictures are my testimony. The events I have recorded should not be forgotten and must not be repeated."

~~~James Nachtwey
Posted by etherealfire ::
7:34 PM
::
0 Comments:


---------------oOo---------------
a little sunday comfort food for the soul
Take a peek inside
the wish jar journal
for some inspiration and beauty.
Posted by etherealfire ::
7:29 PM
::
0 Comments:


---------------oOo---------------
online apple 2e emulator
Virtual Apple 2 Online Disk Archive
allows you to play those classic Apple 2e games like
Pacman
,
Tetris
and
Frogger
!
awww, the poor froggie... I was never good enough to enjoy that game guiltfree ~ but I always loved the cute little theme song....
found via
fireballs & tsunami
Posted by etherealfire ::
7:03 PM
::
0 Comments:


---------------oOo---------------
imaginary moments
is the very nice personal projects and portfolio site of
Barral Fabien
including a
really cool photography portfolio
.
Posted by etherealfire ::
6:54 PM
::
0 Comments:


---------------oOo---------------
Saturday, April 09, 2005
the royal wedding cam
yes, there actually are two and they can be found
here
and
here
.
found via
Weblog Wannabe
.
The pair are set to
exchange vows
at approximately 12:30 p.m. today.
Posted by etherealfire ::
2:21 AM
::
0 Comments:


---------------oOo---------------
partisan hacks
Eric Boehlert at Salon.com expounds on the
disingenuous right wing bloggers disinformation campaign about the Terri Schiavo memo
:
"Citizen journalists"? Try partisan hacks
Right-wing bloggers shrieked that the GOP Schiavo memo was a "liberal media" fraud. Now that they've been proven wrong, are they apologizing? Why, no!
found via
This Is Not Over
.
Not surprisingly, that
respectable journalist
Brit Hume (and other sterling characters at the fair and balanced network) fails to acknowledge
their roles in spreading the disinformation.
courtesy
Media Matters
which also explains
How conservatives used trumped-up evidence to blame Democrats for Schiavo memo
.
Posted by etherealfire ::
12:57 AM
::
0 Comments:


---------------oOo---------------
Friday, April 08, 2005
bush trajectory encapsulated
via 1115.org's well thought out post,
invincibility fades
.
Posted by etherealfire ::
7:45 PM
::
0 Comments:


---------------oOo---------------
naked garden
Our poor front porch garden was a major disaster after months of winter neglect (winters here are mild so plants
can
continue to grow with proper attention) and monsoon-like downpours in the last several weeks.
Stu finally just went out and pulled everything out except an old guardian plant, an extremely well-established red geranium and an extremely cut back hydrangea. We then worked the soil over with steer manure (yikes, that stench) and because we really cannot decide what we want to plant in the perimeter, we just decided to start with the standby impatiens in the planter box in the middle of the garden for now and then add other plants to the outer part of the garden on Saturday. And Saturday is looming but the flowers to be planted are STILL yet to be determined... I'm just not quite sure what I want where yet... but I really want to make a decision before Saturday, because if the beautiful weather keeps up, it will be a perfect day for planting. And besides, the bare garden just looks so lonely and depressed with only those brave little impatiens and geranium out there.
I've got a digital camera that I still don't know how to use very well.... um, yeah, I know
point and click
but you would be amazed at the complete dorkery I made of the whole process including taking out the chip and loading the images onto my computer; AND I have a lonnnnng way to go with my photography skills but I thought recording the porch garden with a few snaps would give me great opportunity to practice so here's three (probably very boring to everyone else in the world except me) images of the barely started spring planting for the front porch garden:
a view of the naked garden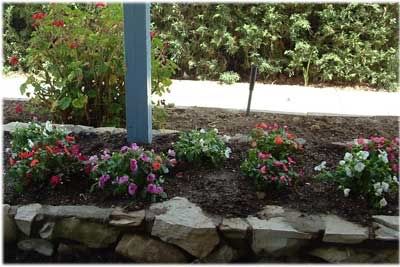 another probably almost identical view :-P
the closest thing to a
close-up
that I can manage right now
I am going to try to practice taking lots of pictures and learning how to
zoom
... YAY! As always, a day late and a dollar short, and well behind everyone else in the modern world... but better late than never, I guess.
Posted by etherealfire ::
7:16 PM
::
0 Comments:


---------------oOo---------------
and we're back....
YAY! After a couple of days of not being able to post and getting a weird empty document error message, I finally can!!! Not that I had anything particularly earthshatteringly great to post but it was unnerving not to be able to access the dashboard and make an entry.
Something that made me laugh: intellugence found
here
.
from
markfiore.com
Posted by etherealfire ::
5:36 PM
::
0 Comments:


---------------oOo---------------
Wednesday, April 06, 2005
creatures from the far right
now showing
here
.
Posted by etherealfire ::
9:38 PM
::
0 Comments:


---------------oOo---------------
Sunday, April 03, 2005
a conversation with Chantek
Susan Antonetta's
Language Garden
for
Orion Magazine
details a poignant one on one (well, with some assisted "translation") conversation with ~~~ Chantek, resident orangutan of Zoo Atlanta in Georgia.
I know very little sign, so Lyn asks Chantek to teach me some. Chantek has an active vocabulary of about three hundred words and a passive vocabulary of a thousand or more, which he can comprehend either by speech or by sign. We start with the basics.

Teach her apple, says Lyn.

Chantek shows me apple, brushing his cheek. I mimic him, and Good, he signs, then asks Lyn what's wrong with her hand, which has a scratch on the knuckle.

I did it cleaning, she tells him, and he makes a grimace of sympathy, then asks to touch and kiss it.
Posted by etherealfire ::
12:32 PM
::
0 Comments:


---------------oOo---------------
the art of noise (mas o menos)
Angie
posted some really fun stuff
to play with including
this cool audiotoy
!
I made a mess with the sound after awhile ~ total chaos; I need to remember less is often more. But I had a great time experimenting with the sound! Go try it ~ and all the other fun toys and stuff that she has linked up!
Posted by etherealfire ::
12:00 PM
::
0 Comments:


---------------oOo---------------
what's in a name?
For fun (actually my craft name is, for all intents and purposes
etherealfire
but this is has a lovely whimsical sound to it):
Posted by etherealfire ::
9:02 AM
::
0 Comments:


---------------oOo---------------
sites templar
This is a
really cool site
with pictures of the various Knights Templar related churches and chapels, places I would love to someday visit, but for now, at least, the virtual trip is a very nice consolation prize!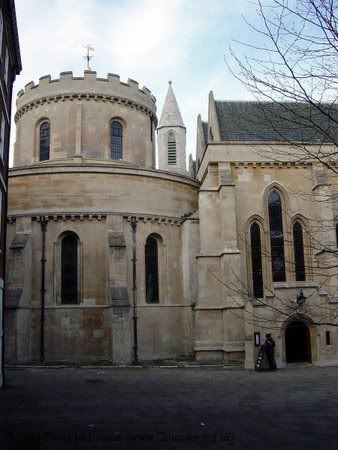 Temple Church - The Round, the Bell Tower, and the entrance
to the Temple Church in London
Just one of the many
lovely images
found at
crusader.org
.
Posted by etherealfire ::
8:30 AM
::
0 Comments:


---------------oOo---------------
Kartala volcano eruption predicted
Fear of volcanic eruption in Comoros
:
The Kartala volcano on the island Grande Comore is at risk of an imminent eruption, according to seismic observations done in Comoros. The last time Mount Kartala erupted, in 1991, large damage was made to nearby villages. An anticipated eruption in 2003, however, failed to occur.

During the last week, the volcanological observatory on Grande Comore has observed "significant and abnormal" seismic activities at the Kartala volcano, according to reports by the French news agency AFP. Especially on 24 March, seismic activity and tremors had been very strong, raising immediate concerns of a possible eruption.
article found via
Africanews
and
ECTV
.
Posted by etherealfire ::
7:46 AM
::
0 Comments:


---------------oOo---------------
of unis and moonies
Have you ever wondered what the differences and distinctions are between four very similar sounding faith-based organizations; and more importantly, which one is headed by the infamous Reverend Sun Myung Moon (and has control of some major news outlets in this country ~ hmmmm,
that certainly
explains a great deal about what is wrong with the news these days ~ but that's another post for another day...)?
All things spiritual, metaphysical and esoteric fascinate me and I also have a passion for the study of all religions; World Religions was my very favourite college course, even more than the art and music classes I had, and to this day I love finding out about various spiritual practices and religious groups.
I've been insatiably curious about the distinctions between the various
unis
for a long while, especially since I know that I can relate to alot of the apparent tenets of at least two of the disciplines, though I consider myself to be an eclectic solitary pagan (heh, in fact imho Jesus ... but no, I don't think I will go there...). But naturally since there are four distinct groups out there with very similar names, I've wanted to make sure that I understand the differences and compare each one's mission statements to get an idea what each one is about.
Here are some links to each of them:
The
Unity Church
evidently is a Christian thought movement which resonates best with my belief system related to
Jesus and his purpose here
(i.e. Jesus is the Son of God as we are
all
Sons and Daughters of God and Jesus was
the Way
in the sense that he came here to wake us up to our heritage and acted as the perfect example and prototype to that heritage and the potential that we all have to live that way) and the history of the church's origins is
really fascinating
. Marianne Williams is associated with one of these Unity Churches,
The Renaissance Unity Church
and part of the teaching is
A Course in Miracles
, which I have studied and that is how I discovered the existence of the Unity Church.
The
Unitarian Universalist Association
, as near as I can tell shares some of the principles of the Unity Church and
many other disciplines
; this is a new thought movement that encompasses the teachings of Christianity and other religious and even secular humanist teachings; the anathema to those who strictly believe in a salvation-based Christian religion (i.e. that only through Jesus' death and ressurection and belief in him as
personal saviour
can one enter the Kingdom of Heaven ~ a notion that while I most certainly respect others' right to believe in, I personally reject as absolute unerring ultimate truth, which is why I cannot consider myself to be a Christian in that sense of the word), this Church also resonates very strongly with my personal beliefs and also has a
fascinating history
.
The
Unification Church
is the organization run by
the Reverend Sun Myung Moon
and
this list
shows the various
projects
that Moon's Church has direct involvment with and influence over, including the truly horrid
Washington Times
.
The
Universal Life Church
is also non-denomination and on the first page declares that you can become a legally ordarined minister!
right now
! online! ?????????
As to what its basic tenets are.... you got me; I couldn't figure it out beyond following the Golden Rule; which admittedly, if were truly followed by anyone, should probably be all anyone needs to live and ethical and principled life (after all, I believe this golden rule:
"An it harm none, do as ye wilt"
... but then again there is so much more to it than that....), but I kind of thought there might be more information forthcoming... if there was, I didn't catch it in the quick overview. Or in any case, I couldn't glean much information about it from that page.
So there you have it. A starting point anyway, for learning a little bit more about all things Universal, Unity and Moonie.
Posted by etherealfire ::
5:51 AM
::
1 Comments:


---------------oOo---------------
some positive benefits of green tea
A report on an exciting new study found via one of my newsgroups:
Green Tea's Cancer-Fighting Target Found
.
A powerful antioxidant found in green tea may be responsible for the beverage's heralded anticancer benefits.

New research shows that the antioxidant, known as EGCG, binds to a protein found on tumor cells and dramatically slows their growth.
Posted by etherealfire ::
5:05 AM
::
0 Comments:


---------------oOo---------------
Saturday, April 02, 2005
online puzzle fun
Enough of the heavy stuff which is giving me a headache and just making me so terribly sad; I've gotta get some homework done in a minute. But
this
is a bit of lighthearted fun; I did the cute puppy puzzle and I feel a little bit better already!
I love puzzles. But I never had a dedicated table for working one for a long time; so when I did work on one it would end up on a table that needed to be used for something else. I'm just remembering right now that we finally did buy a card table and chairs for the primary purpose of putting puzzles together. And then I pretty much promptly forgot about it. That table is now holding the cage for the guinea pigs that we are fostering. LOL! Now I'm debating whether to go out and get a new table. Oh well, it's not exactly a pressing matter since I won't be starting a puzzle in the next few minutes; better go get my homework done.
Posted by etherealfire ::
3:12 PM
::
0 Comments:


---------------oOo---------------
schiavo autopsy completed
If only
this
would put an end to the schism that has been rent in our nation, but it probably will not. The biggest irony: that this very private matter became political fodder and that every single one of us has an opinion on the matter but the vast majority of us had no real knowledge of the actual facts surrounding this situation or the person in question. The vast majority of us are not trained medical personnel, nor did most of us know the patient's actual day to day life and care. Yet we are willing to put our opinions on a pedestal, act as judge and jury (and medical experts????) while we recklessly tear our nation apart over that which we are factually (and in many cases I have to say, spiritually) ignorant.
May this poor woman finally find peace and be free of the insanity that she has left behind.
A footnote: it's a pathetically sad day when
cable reporters
have the audacity to question the validity of experienced and trained MDs and yet turn a blind eye to the daily assault on our nation by disreputable politicians; what on earth has happened to real journalism in this country?
Posted by etherealfire ::
2:52 PM
::
0 Comments:


---------------oOo---------------
pope john paul is remembered
CNN has great coverage:
After 26 year reign the pontiff dies at 84
.
U.N. Secretary-General Kofi Annan said he was privileged to have met the pope.

"Quite apart from his role as a spiritual guide to more than a billion men, women and children, he was a tireless advocate of peace, a true pioneer in interfaith dialogue and a strong force for critical self-evaluation by the Church itself," Annan said.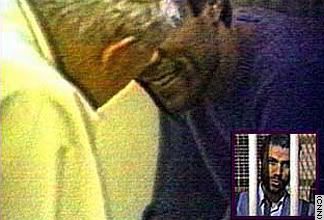 the Pope meets and forgives the imprisoned assassin
who attempted to take his life
from CNN's excellent
Life in Photos Feature
CNN's Special Report can be found
here
.
Posted by etherealfire ::
2:36 PM
::
0 Comments:


---------------oOo---------------
the one concert i wish i could attend this year
more than anything:
U2's 2005 Vertigo tour
. We tried to get tickets for the Anaheim Arrowhead Pond show (for yesterday or today's show) the day they went on sale but not surprisingly they sold out almost immediately. I wonder if we will ever get to see them perform live... I'm sure the shows are fantastic in any case, but I've also wanted to see the Kings of Leon...
Oh well.
Posted by etherealfire ::
2:29 PM
::
0 Comments:


---------------oOo---------------
Friday, April 01, 2005
puritanical insanity
I couldn't believe
this
when I read it.
Bartholomew County officials told the business near Interstate 65 that it must move cement copies of the classical statues - and about 10 others - out of public view because they are obscene under Indiana law.

"It's not fair to point out our business, and personally, I don't find them offensive," Ginger Streeval, a co-owner of White River Truck Repair and Yard Art, told the Daily Journal of Franklin for a story Wednesday.

Frank Butler, the county's zoning inspector, disagreed.

"They have nudity ... and that should not be in the view of a minor," he said.

Indiana's obscenity law prohibits the display of nudity where children might see it, he said.
What is obscenity anyway? It seems that we've got a twisted idea about it in this country. In every single state in our great nation there are homeless people, undernourished and abused children, domestic violence and mistreatment of animals. We are a nation that glorifies violence in our popular culture. Where is the outcry about that? Why are so many people more concerned about the nudity of classical artwork than the obscenity of these stark realities. We are rapidly becoming a nation of blatant redundancy and unabashed hypocrisy. It should be everybody's business in this country to protect children from the graphic violence and abuse that is ongoing, instead of wasting time teaching children to be ashamed of the vessel each and every single one of us can be thankful for having, in order to exist in this reality: our bodies which are naked under our clothes... just the way that the Creator made us. We live in ridiculously pathetic times...
Article found via
Wren's Nest news
.
BTW, and of little importance to anyone but me, but I was born in Indiana; in Indianapolis, in fact, which has been referred to as
the Churchiest City
in the US. I'm afraid that little statistic probably has more to do with this nonsense than anything else. I love Indiana and I think it's swell that so many people have found places that are meaningful to them to worship. But I lament, utterly lament the
literalist, no-critical thinking zone
that so many churches seem to require in order to control the masses. End of rant... end of civilization as we know it????
Posted by etherealfire ::
3:04 PM
::
0 Comments:


---------------oOo---------------