An etherealgirl's Adventures in Cyberland
Monday, October 31, 2005
jack-o-lantern photoshopping contest
Worth1000.com has the pictorial entries
here
.
via
Boing Boing
Posted by etherealfire ::
2:48 PM
::
0 Comments:


---------------oOo---------------
That's alot of pumpkin pie!
2004 defending champ wins
The Safeway World Championship Pumpkin Weigh-off
again this year, with a record-tying 1,229-pound Atlantic Giant Pumpkin.
Posted by etherealfire ::
2:42 PM
::
0 Comments:


---------------oOo---------------
joseph wilson: our 27 months of hell
Joseph Wilson's LA Times commentary
here
.
By Joseph C. Wilson IV, JOSEPH C. WILSON IV was acting ambassador in Baghdad when Iraq invaded Kuwait in 1990. He is the author of "The Politics of Truth" (Carroll & Graff, 2004). He was a diplomat for 23 years.

AFTER THE two-year smear campaign orchestrated by senior officials in the Bush White House against my wife and me, it is tempting to feel vindicated by Friday's indictment of the vice president's chief of staff, I. Lewis "Scooter" Libby.

Between us, Valerie and I have served the United States for nearly 43 years. I was President George H.W. Bush's acting ambassador to Iraq in the run-up to the Persian Gulf War, and I served as ambassador to two African nations for him and President Clinton. Valerie worked undercover for the CIA in several overseas assignments and in areas related to terrorism and weapons of mass destruction.

But on July 14, 2003, our lives were irrevocably changed. That was the day columnist Robert Novak identified Valerie as an operative, divulging a secret that had been known only to me, her parents and her brother.
link via
Alternate Brain
.
Posted by etherealfire ::
1:20 PM
::
0 Comments:


---------------oOo---------------
scalito's way
The Green Knight
has linked to some of the horrifying highlights of the latest SCOTUS nom, including
Think Progress' Samuel Alito's America
.
Posted by etherealfire ::
12:48 PM
::
0 Comments:


---------------oOo---------------
refuting the katrina myths
Katrina, Conservative Myth-Making and the Media
from CounterPunch,
Tim Wise: Framing the Poor
from Once Upon a Time,
Myths of New Orleans: Poor, Bad Blacks
links via
ISOU
and
Crooks and Liars
.
Posted by etherealfire ::
9:42 AM
::
4 Comments:


---------------oOo---------------
spooky front porch
The front porch has been decorated (thanks to hubby) and went for a trial run last night. Here's the result: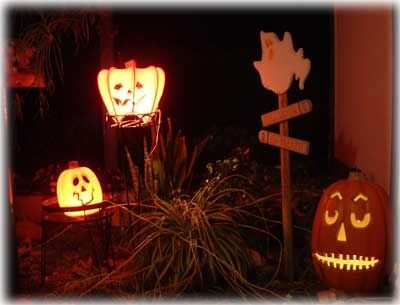 I've been feeling so yucky lately that I didn't get into decorating the house in its October Halloweenesque attire this year. Which is kinda depressing but hopefully I'll be feeling well enough to decorate for November and Thanksgiving by next weekend at the latest.
Anyway, I think Stu did a good (albeit quick and dirty) job on the front porch. Scary movies are nearby, candy is ready to be filled in the bowls (sans one mini-mounds bar I stole this morning!!! :-P shame on me...) so all we need is nightfall and lots of little goblins to shout "TRICK OR TREAT"!!! I hope we get a good turnout this year.
Posted by etherealfire ::
8:32 AM
::
2 Comments:


---------------oOo---------------
the celebrity lunchbox for charity
The auction can be found
here
.
Al Franken's very awesome lunchbox
has already been sold for $720.
John Kerry's lunchbox
should be worth more than $56.23 (seriously wondering if I should bid on it.... even though I generally don't do the ebay thing)
Bono's lovely red lunchbox
is now at... $1,375!!!! WOW!!!
Ann Wilson's lunchbox (which I covet the most)
is already at $400!
Posted by etherealfire ::
7:48 AM
::
0 Comments:


---------------oOo---------------
rosa parks honoured at U.S. Capitol
Thousands honor Rosa Parks at U.S. Capitol tribute
WASHINGTON (AP) — More than 30,000 Americans streamed through the U.S. Capitol Rotunda to pay tribute Monday to Rosa Parks, filing by her casket in hushed awe of the woman whose defiant act on a city bus inspired the modern civil rights movement.
Honor guards keep a vigil in the Capitol Rotunda where Rosa Parks lies in honor early Monday. Honor guards keep a vigil in the Capitol Rotunda where Rosa Parks lies in honor early Monday.
By Manuel Balce Ceneta, AP

"I rejoice that my country recognizes that this woman changed the course of American history, that this woman became a cure for the cancer of segregation," said the Rev. Vernon Shannon, 68, pastor of John Wesley African-Methodist-Episopal Zion in Washington, one of many who rose before dawn to see the casket.
Be sure to check out the
beautifully moving photo album
of this memorial event.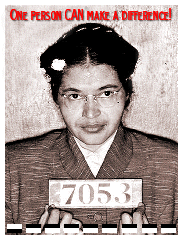 Rosa Parks blinkie courtesy of Galadriel's blinkies
Posted by etherealfire ::
7:17 AM
::
0 Comments:


---------------oOo---------------
intentions for the last harvest of the year
An earth healing chant from
Witches.org
that is timely and speaks of an intention that anyone can adopt and modify regardless of spiritual belief.
Mother
Help control my Greed
Many are in basic need
Let me make the Sacrifice
To show by example
The Path to sustainable life
That we may with Dedicated Will
Preserve the Hallowed Circle
Of life eternal
And Suffering may end
for us and for our
children's children's children
Blessed Be
Posted by etherealfire ::
7:08 AM
::
0 Comments:


---------------oOo---------------
halloween funnies
I don't do this terribly often but I can't resist posting some of the halloween cartoons I was forwarded by email coz they are really cute and they made me laugh. So forgive the graphic intensive space; I just kinda think they are funny enough to be well worth the wait: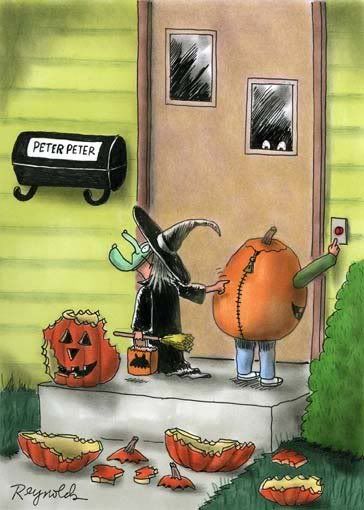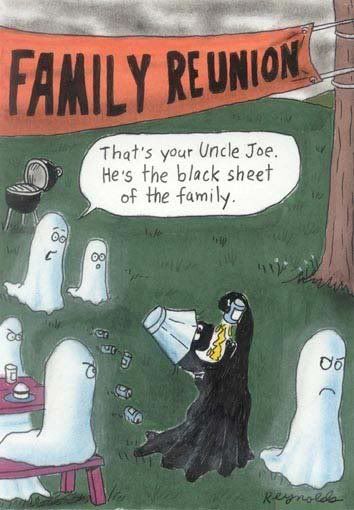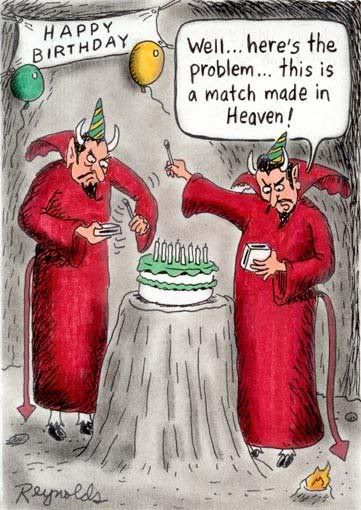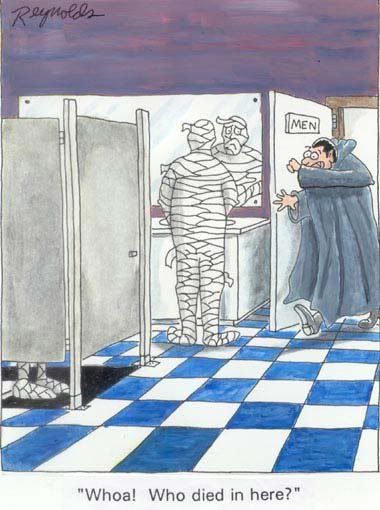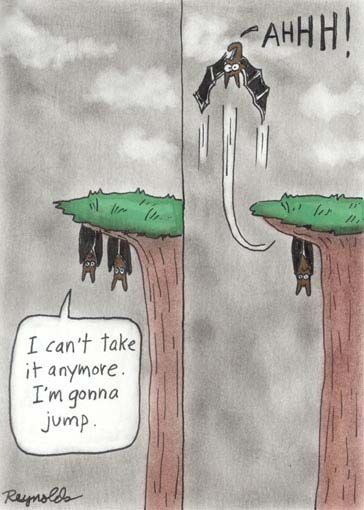 These aren't all of them (and they really were all cute) but these were my favourites. BTW, I'm no expert but these all appear to be the handiwork of
cartoonist Dan Reynolds
who evidently used to have a site up but is no longer working.
Have a safe and Happy Samhain/Halloween everyone!!!
Posted by etherealfire ::
6:37 AM
::
2 Comments:


---------------oOo---------------
Saturday, October 29, 2005
carve your virtual jack-o-lantern
For a little bit of virtual Samhain/Halloween fun,
Virtual Pumpkin Carver
will have you carving a virtual pumpkin like a pro!
Link via
Fat Lil Wytch
.
Posted by etherealfire ::
4:33 PM
::
6 Comments:


---------------oOo---------------
Friday, October 28, 2005
is that all there is?
I cannot deny that I felt a deep sense of foreboding this morning that accompanied my anxious state and what I'm left with now is disappointment and genuine fear that, once again, this administration is going to end up slipping away from any kind of real accountability, just like it somehow always manages to do, defying logic, common sense and common decency.
I've got a sick stomach and a throbbing headache and not much of anything coherent to offer but I can point to three well-written posts that express all that I am feeling right now and so much better than I ever could, so if you are feeling as edgy as I am right now and need some eloquent commiseration, check these out and know that you are not alone:
Hunter's dKos Diary: The Criminalization of Politics
John Aravosis' Americablog post: The Normalization of Treason, the Republicans' gift to America
The Dark Wraith's big brass blog post: Inflammatory Opinion ~ The Color of Whitewash
I'm taking 2 aspirins, watching Real Time with Bill Maher and then heading off to bed. Some Friday, huh? Maybe things won't feel and look so bad tomorrow morning but right now I'm as depressed as I was November 4th.
Posted by etherealfire ::
6:51 PM
::
2 Comments:


---------------oOo---------------
pretzel logic from bizarro world
The King of Zembla pulls back the curtain on
the twisted, tortured machinations
of the desperate right as we all impatiently wait for 2 p.m. ET (that's 11:00 a.m. here) to arrive.
He also links up to our blog bud, The Green Knight, who
responds to Jonah Goldberg's Godwin's Law Speed Record
, which Goldberg earned by placing the ad hominem attack right on the book cover. Good reading there (ha! the post I mean... As for the book? All I can say is thanks for the warning label: GIGO.)
Now if I could only make my clock move a little faster and get this nervous anticipation over with....
Posted by etherealfire ::
7:06 AM
::
0 Comments:


---------------oOo---------------
biodiversity protection essential to human health
Protect nature to prevent disease, experts say
:
OSLO, Norway - Better protection for the diversity of the planet's creatures and plants could help shield humans from diseases like AIDS, Ebola or bird flu and save billions of dollars in health care costs, researchers said on Tuesday.

They said human disruptions to biodiversity -- from roads through the Amazon jungle to deforestation in remote parts of Africa -- had made people more exposed to new diseases that originate in wildlife.

"Biodiversity not only stores the promise of new medical treatments and cures, it buffers humans from organisms and agents that cause disease," scientists from the international group Diversitas said in a statement.
Read the entire article
here
.
Posted by etherealfire ::
5:51 AM
::
0 Comments:


---------------oOo---------------
cheney openly advocates torture
The Vice President for Torture
.
It's not surprising that Mr. Cheney would be at the forefront of an attempt to ratify and legalize this shameful record. The vice president has been a prime mover behind the Bush administration's decision to violate the Geneva Conventions and the U.N. Convention Against Torture and to break with decades of past practice by the U.S. military. These decisions at the top have led to hundreds of documented cases of abuse, torture and homicide in Iraq and Afghanistan. Mr. Cheney's counsel, David S. Addington, was reportedly one of the principal authors of a legal memo justifying the torture of suspects. This summer Mr. Cheney told several Republican senators that President Bush would veto the annual defense spending bill if it contained language prohibiting the use of cruel, inhuman and degrading treatment by any U.S. personnel.
I cannot begin to express my utter disbelief and disgust at this horrendous administration. What is wrong with these people????? They simply have no shame. How, in the name of all that is decent and good, can these people be entrusted with the keys to our country, free to spread evil throughout the free world.
Fitzmas cannot come fast enough for me. And if this investigation does not usher in the demise of this wicked gang of thugs, then we are in deep trouble.
Posted by etherealfire ::
5:36 AM
::
0 Comments:


---------------oOo---------------
george takai comes out
Star Trek Actor George Takei Comes Out
.
Wow! I think I heard a rumour about this a few months ago, but I just thought it was idle gossip: you know, the
everybody is gay
meme. I commend him for having the courage to talk about it. The article states he is 68 years old and has been in a relationship for 18 years! That is longer than many marriages last!!!
I can't imagine what it would be like to have to keep something like that a secret, something that is so very much a part of who you are. Maybe someday soon, sexual orientation will be a non-issue.
The current social and political climate also motivated Takei's disclosure, he said.

"The world has changed from when I was a young teen feeling ashamed for being gay," he said. "The issue of gay marriage is now a political issue. That would have been unthinkable when I was young."

The 68-year-old actor said he and his partner, Brad Altman, have been together for 18 years.

Takei, a Japanese-American who lived in a U.S. internment camp from age 4 to 8, said he grew up feeling ashamed of his ethnicity and sexuality. He likened prejudice against gays to racial segregation.

"It's against basic decency and what American values stand for," he said.
Posted by etherealfire ::
5:21 AM
::
4 Comments:


---------------oOo---------------
alternative energy resource: biogas
Some interesting articles on biogas, an alternative to the oil and gas consumption crisis we are facing:
Bioenergy: Biogas
is a little faq page explaining what Biogas is and how it is created as well as its uses.
Cows make fuel for biogas train
Can dung power save the world?
Sweden tests first biogas train
Posted by etherealfire ::
4:46 AM
::
0 Comments:


---------------oOo---------------
versatile fungis provide assistance in balancing ecosystem
At
Resurgence Online
, Paul Stamets shares his findings on the amazing ecological healing properties of mushrooms and fungi in
Mushroom Magic
:
In some ways, we know less about the fungal domain today than our distant ancestors did. Ten thousand years ago we were all forest people, and there are many indications that our practical knowledge of mushrooms was far greater then. For example, the famous prehistoric iceman whose frozen remains were discovered high in the Alps on the border of Italy and Austria in 1991 had three wood conk mushrooms tethered to his right side. He probably used them for multiple purposes.

The mushrooms he prized sufficiently to carry with him on a long solo journey included a fragment of a birch polypore, which has very strong antibiotic properties. It's likely that he was using it to treat an infection or stomach disorder. He also carried some Fomes fomentarius, which can be hollowed out and used to carry fire because it burns only very slowly. This function would have been a matter of life and death in that era, allowing people and nomadic groups to travel without losing their ability to make fire. We've recently discovered that Fomes fomentarius seems to be effective against E. coli 0157, a potentially deadly bacterium often found in spoiled food. Although we've rediscovered this fact only in the past several years, it seems probable that the iceman's culture knew about Fomes fomentarius's antibacterial properties 5,300 years ago.
Read the entire article
here
.
Posted by etherealfire ::
4:20 AM
::
0 Comments:


---------------oOo---------------
Wednesday, October 26, 2005
the man behind dubya's gift for words is revealed!
This
is hysterical. Go watch it right now!
Link via
MaxSpeak, You Listen!
Posted by etherealfire ::
9:39 AM
::
3 Comments:


---------------oOo---------------
a heavenly chocolate fix
The Domestic Goddess
has the recipe for my heart's desire right now:
Crispy Truffle Cookies
. The image is so good I can almost taste it!
Posted by etherealfire ::
9:04 AM
::
2 Comments:


---------------oOo---------------
the truth with jokes
I just got
Al Franken's new book
yesterday and I can't wait to read it. Half the fun so far, though, has been reading the reviews on the Amazon site; especially the ridiculous Freeperized ones that were posted when the book had been out all of a few hours! (I pre-ordered mine BTW which is why I had book in hand by 2 p.m. yesterday).
Evidently that
purveyor of enlightenment and truth
, Michelle Malkin sent out the call to make sure that her minions left some of these pearls of wisdom on the review site and they were almost as entertaining as the video that prompted their nastygrams.
Ain't America and Free Speech grand??? (Yes, actually it is!!!)
And for a fun
contrast and compare
go check out this enlightening post from T Bogg!
:-)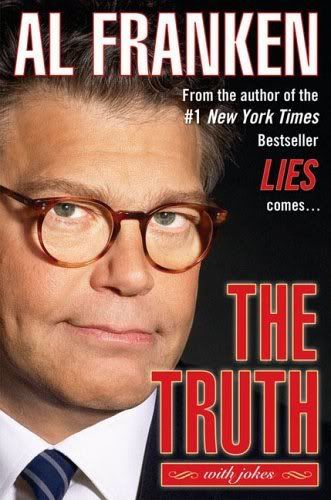 Al Franken provides
The Truth ~ With Jokes ~
proving once again that he is far, far more than just a pretty face!
:-)
And for those who haven't seen it yet,
onegoodmove
has the clip of Al's Letterman appearance from last Friday.
Posted by etherealfire ::
4:16 AM
::
3 Comments:


---------------oOo---------------
the lie girls are waiting to take your call...
Yikes! This one is especially for
the guys
, though I laughed my a** off at it, so I guess there's a little something there for everyone (over 18 please).
Link via
Kontraband
and
plasticbag.org
.
Posted by etherealfire ::
4:00 AM
::
0 Comments:


---------------oOo---------------
Tuesday, October 25, 2005
heartbreaking statistic
2,000 soldiers gone
.
No peace, no stability, countless numbers of Iraqis gone, destruction of the infrastructiure, cities looted, terrorists created, no power several hours a day ~ and no end in sight, no end in sight for this unethical, immoral pre-emptive strike. No exit strategy and no viable, legitimate answer to one simply question:
WHY????
Posted by etherealfire ::
11:08 PM
::
0 Comments:


---------------oOo---------------
america loses an extraordinary ordinary hero
I've been offline all day and had a night class tonight so I haven't had a chance to post this sooner but I couldn't let another moment go by without adding my commemoration post to the blogosphere in
memory of Rosa Parks
, a quiet, dignified, courageous woman who awakened America with one simple, righteous act.
Rosa Parks: The Woman Who Changed a Nation
:
When Rosa Parks refused to give up her seat to a white man forty years ago on December 1, 1955, she was tired and weary from a long day of work.

At least that's how the event has been retold countless times and recorded in our history books. But, there's a misconception here that does not do justice to the woman whose act of courage began turning the wheels of the civil rights movement on that fateful day.

Rosa Parks was physically tired, but no more than you or I after a long day's work. In fact, under other circumstances, she would have probably given up her seat willingly to a child or elderly person. But this time Parks was tired of the treatment she and other African Americans received every day of their lives, what with the racism, segregation, and Jim Crow laws of the time.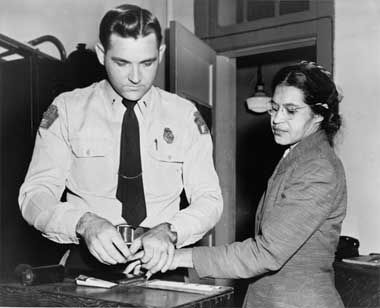 Rosa Parks fingerprinted for refusing to yield her seat to a white man
image courtesy of
Library of Congress Exhibition:Brown v. Board at 50
Posted by etherealfire ::
10:23 PM
::
3 Comments:


---------------oOo---------------
Monday, October 24, 2005
Live from New York
Bring It On
has SNL clip:
Fox news presents an all-new unstaged Iraq Q&A tele-conference/rebuttal from Dubya et al
.
Enjoy!
Posted by etherealfire ::
7:22 AM
::
2 Comments:


---------------oOo---------------
Sunday, October 23, 2005
money for nothing
As Al Franken stated on his radio program on Friday, when pointing to
this article
written for American Conservative by Philip Giraldi, a former CIA Officer and a partner in Cannistraro Associates, an international security consultancy, he'd been reporting this tragic misappropriation of billions of dollars since his show's inception.
But for those who were unaware of this scandalous situation, it's a demoralizing eye-opener:
When the final page is written on America's catastrophic imperial venture, one word will dominate the explanation of U.S. failure—corruption. Large-scale and pervasive corruption meant that available resources could not be used to stabilize and secure Iraq in the early days of the Coalition Provisional Authority (CPA), when it was still possible to do so. Continuing corruption meant that the reconstruction of infrastructure never got underway, giving the Iraqi people little incentive to co-operate with the occupation. Ongoing corruption in arms procurement and defense spending means that Baghdad will never control a viable army while the Shi'ite and Kurdish militias will grow stronger and produce a divided Iraq in which constitutional guarantees will be irrelevant.
The whole thing found
here
.
Link via
Al Franken's Air America Radio Blog
.
Posted by etherealfire ::
8:03 PM
::
0 Comments:


---------------oOo---------------
rock'n'roll never forgets
Last night
we went to see
The Foo Fighters
(with
Weezer
and
Hot Hot Heat
who opened the show) and it was awesome! To be honest I was completely dreading this event, even though I absolutely love The Foo Fighters and really like Weezer too (thanks to years of hearing their very likeable tunes second-hand as they blasted right through my daughter's closed bedroom door) and Hot Hot Heat was lots of fun too.
I really dreaded going though because, well, because I'm 47 and that makes me just about a decade older than Dave Grohl who is probably the oldest band member that played that night. But to my surprise there were people of all ages there ~ people, (gasp) even older than me; Grohl later confirmed this by (oh horrors) taking an audience poll by cheers and when he asked if there were any people in their 50s out in the audience, he actually got alot of response !
!!!!
I guess maybe I won't worry about that issue any more because evidently Rock music is the great uniter of generations these days. How cool is that?
The thing that I felt worst about, before we left and still felt terrible about, when we got home, is that the one person who couldn't go was Mina (she loves both Weezer and Foo) because she had to work. I just felt terrible because she should have been the one to go with her friends, more justified than 3 old geezers like us going (hubby, sis and me - well, ok, sis is NOT an old geezer - right Suz? LOL!); or at least that's what my guilty conscience couldn't help feeling.... But that is just the way it worked out. I'm really hoping that she will get more opportunities to go to concerts because when I was her age that is what I absolutely lived for! There was just nothing better in this world as far as I was concerned: better than movies, or
Lobo basketball
, better than anything else we would do for entertainment.
Though, it in no way can make up for not being there, I did buy Mina a couple of tee shirts (a Weezer and a Foo Fighter one) as a consolation prize and I think she really likes them. Nice tees; of course, hubby groused a bit about the price but that's to be expected. :-)
Anyway, last night was a first rate rock show with amazingly loud acoustics, gorgeous light shows and brave frontmen who went out into the middle of the crowd for a couple of special performance moments. And yes, there was indeed, a
certain
... medicinal smell... so hauntingly familiar, wafting through the air; a scent that took me back to my regularly scheduled concertgoing days... way back when...
The Foo Fighters
courtesy of their
official photo gallery
Posted by etherealfire ::
4:40 PM
::
2 Comments:


---------------oOo---------------
Friday, October 21, 2005
warning: ultimate self-indulgent post (even for me)
Can I just say that I absolutely love my brand new
Aveda skin care products
? Especially
this
???
I don't usually fork over much money for stuff like this but my 47 year old skin was demanding that I pay extra-special attention to it because let's face facts, it isn't going to be able to bounce back from constant inattention and overly harsh facial products much longer. So, yeah, it was an incredibly big indulgence, but I really love the way my face looks and feels these last few days. Major YAYness!!!
The other sign that I'm beginning to really worry about my mortality and the condition it stays in, while I'm still here, was the long overdue physical I just had with my primary care physician. I don't know why I'm such a dope and put off that sort of thing but it has been, probably 3 or 4
years
since I've seen him so I went in and got the works, and I already feel better from the relief of finally getting it done! And going back reminded my of how lucky I am to have such an awesome doctor. He's really great and easy to talk to and gives me hope that I can get all my various medical issues straightened out and clarified ~ and he doesn't treat me like I'm some sort of a clueless hypochondriac.
So anyway, without going into too much gory detail about the myriad reasons I ended up giving in and going to the doc, I can honestly say I already feel so much better than I have the last several weeks... and life is good again!
Posted by etherealfire ::
11:50 PM
::
7 Comments:


---------------oOo---------------
jimmy stewart and the cost of war
There's a brand new book out about the war experience of my favourite actor of all-time, Jimmy Stewart, called
Jimmy Stewart: Bomber Pilot
written by Starr Smith, a fellow pilot who "served with Stewart in the 8th Air Force in 1943 and 1944."
Not surprisingly, Stewart was very private about his war experience, much as he was private about most aspects of his personal life and as is often the case with true heroes, he was not the kind to exploit his heroics but instead was a modest and humble man. He never really even opened up about his experiences to his own family as the author recounts in a conversation with Stewart's daughter, Kelly Stewart Harcourt:
"I was able to get her number, and when I called she was very receptive," Smith says. "Again, these are very private people who don't give out interviews. But we talked for over an hour.

"And she was pleased I was doing a book about her father's military service because she said it was a part of his life the family knew nothing about.

"It was strange for me, opening a window into part of her father's world that she'd never seen or heard about."

She even wrote a tribute page in the book, saying "my father's experiences during World War II affected him more deeply and permanently than anything else in life.
... He would be honored by this book."
Jimmy Stewart is the authentic war hero; the real deal. One thing I've noticed over the years is that the real heroes who have had to participate in the horrors of war tend to understand better than anyone else the true cost of one and the exacting price they have had to pay for enduring it. They let their actions do the talking and they do not take the experience of it or the necessity for it lightly. It's not some sort of a macho game to them; it's not the kind of thing to be entered into frivolously or without grave consideration for the consequences. It's the biggest reason why we should heavily weigh the opinions of those who have been there over those who make policy and case for a war without having any visceral experience of it.
Just an observation of a hauntingly cruel irony: every time I read about Jimmy Stewart and his war time experience, or John Kerry's courageous stance of speaking out about a hopelessly immoral war, after he had experienced it first hand and served with honour during his tenure there, I'm mortified at what we have gotten ourselves into; we have leadership that takes aggressive action with careless disregard to the advice provided to them by people like
General Shinseki
who correctly assessed the necessary troop requirements.
We have a leadership that never experienced war in any real or viable way and never understood the heartbreaking cost of it. They either didn't understand it or simply didn't care. Whatever the reason was for their failing, they had no business plunging our nation into a disastrous war and no viable plan for handling it appropriately.
Our nation, our
1942 dead soldiers
and countless more wounded and permanently scarred by this war, and the untold countless dead and wounded Iraqis, have had to pay the price for this arrogant hubris and appalling ignorance.
What I wouldn't give for a little bit of heart and a whole lot of common sense from this administration. What I wouldn't give for a leadership that had the kind of war experience that the Jimmy Stewart and John Kerrys, the John McCains and the Max Clelands have had; maybe that experience would have prevented a war and allowed the UN Inspectors to get their job done.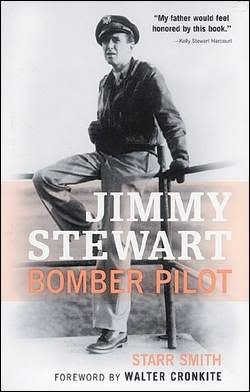 Jimmy Stewart: Bomber Pilot
image of book cover via
Clarion Ledger online
I've got to get this book!
Posted by etherealfire ::
9:51 PM
::
2 Comments:


---------------oOo---------------
Thursday, October 20, 2005
fill my doctor prescribed medication - or get another job!
I'm still reeling with utter disbelief and disgust over this recent, very ugly trend,
where certain pharmacists
have suddenly decided that they are going to override a physician's prescription and refuse to fill it due to some personal/religious conviction.
And instead of being relieved of duty, they are getting support from their employers to take this sort of action! You know, I don't really care what a pharmacist's religious conviction is on this matter. It really ought to be very simple. If you can't do your job, then find another one that doesn't interfere with your ability to perform it. It's really none of your business what an MD prescribes to his or her patient. It really isn't any of your business to place a value judgment on what a prescription is for and it ought not to be your right to obstruct in ANY WAY a patient's right to have a prescription filled. At the very least it displays an appalling lack of customer service to require a patient to wait for another pharmacist to fill a prescription or to send them elsewhere. At the very worst it is highly unethical and potentially dangerous.
We are rapidly becoming a nation of childish imbeciles. The very idea that a trained professional, a
pharmacist
, can suddenly decide to obstruct the Doctor/Patient relationship and interfere in the Doctor's care and plan of action for a patient, is utterly disgraceful and, quite frankly, completely indefensible.
Patients should not be manipulated by another person's religious political maneuvering. For Heaven's sake, grow up or get out of the caregiving field. As for the stores and pharmacies allowing this practice, a boycott seems like an extremely reasonable response for the consumer to take and as much as I like Target, it looks like that is just exactly what I'm going to have to do.
I always assumed that the reasons pharmacy outlets like this existed was to provide patient convenience as an incentive and the advantage to the store that house pharmacies is that they would end up selling more than just prescriptions; I assumed that this would be a pretty lucrative arrangment for both customer and store. But if this kind of behaviour ends up becoming the norm I really cannot believe that it will not have a considerable effect on the revenue to the stores implementing this sort of policy.
What the end result may very well be, is to drive pharmacies back into medical complexes; because I seriously doubt that a hospital/medical center pharmacy would allow this sort of nonsense to go on. I just can't believe that this wouldn't end up being a poor policy for stores to implement due to a significant revenue loss. In any case, if this continues to happen, just watch your pharmacy revenues tank, when millions of women take their prescriptions elsewhere and take their family prescriptions right along with them. I just can't imagine that won't have an impact on these chain store pharmacies.
Link to John at Americablog's righteously on-target rant on the matter via
MediaGirl
.
Posted by etherealfire ::
10:12 PM
::
5 Comments:


---------------oOo---------------
Wednesday, October 19, 2005
chief of staff to Colin Powell gives scathing on record attack of Bushco
Found via
The Blogging of the President
, from FT.com
Cheney 'cabal' hijacked foreign policy
.
Vice-President Dick Cheney and a handful of others had hijacked the government's foreign policy apparatus, deciding in secret to carry out policies that had left the US weaker and more isolated in the world, the top aide to former Secretary of State Colin Powell claimed on Wednesday.

In a scathing attack on the record of President George W. Bush, Colonel Lawrence Wilkerson, chief of staff to Mr Powell until last January, said: "What I saw was a cabal between the vice-president of the United States, Richard Cheney, and the secretary of defense, Donald Rumsfeld, on critical issues that made decisions that the bureaucracy did not know were being made.
Read the whole thing
here
.
Posted by etherealfire ::
11:23 PM
::
0 Comments:


---------------oOo---------------
the big question on my mind tonight
Pull up a stool at the Whiskey Bar as our hero, Billmon, peruses the latest Bush/Rove revelation and asks (about dubya) the musical question:
What Did He Know and When Did He Know It?
Assuming the Daily News is right -- always problematic -- then the question is whether what Dubya told the prosecutor was any closer to the truth than what he told the American people. He wasn't interviewed under oath, so maybe perjury isn't the operative word here, but if Shrub lied to Fitzgerald as glibly as he lied in the above statements, then his ghost and Tricky Dick's ghost someday may have the chance the swap stories -- in hell -- about what it feels like to be an unindicted co-conspirator.
I've got to admit that I can't stop thinking about this today. I hope that it gets resolved one way or the other soon, because the suspense is killing me....
Posted by etherealfire ::
10:26 PM
::
0 Comments:


---------------oOo---------------
NY Daily News: bush knew about rove leak 2 years ago
AMERICAblog has posted a link and commentary to
The NY Daily News Report
:
WASHINGTON - An angry President Bush rebuked chief political guru Karl Rove two years ago for his role in the Valerie Plame affair, sources told the Daily News.

"He made his displeasure known to Karl," a presidential counselor told The News. "He made his life miserable about this."

Bush has nevertheless remained doggedly loyal to Rove, who friends and even political adversaries acknowledge is the architect of the President's rise from baseball owner to leader of the free world.
link to AMERICAblog post via
Semidi
.
Posted by etherealfire ::
3:33 PM
::
2 Comments:


---------------oOo---------------
cat 5 Wilma prompts florida evacuation
Here we go again? :-( I hope and I pray not, but the forecast is not good.
Hurricane center: Deadly Wilma eyeing Florida
:
If Hurricane Wilma hits Florida this weekend as predicted, it could result in many deaths and a tremendous storm surge, the nation's chief hurricane forecaster said Wednesday.

Officials ordered nonresidents in the Florida Keys to evacuate in advance of the storm -- which as of 5 p.m. ET was a dangerous Category 5 hurricane off Mexico.

"We had well over a thousand lives lost in Katrina," said Max Mayfield, director of the National Hurricane Center in Miami.
Posted by etherealfire ::
3:27 PM
::
0 Comments:


---------------oOo---------------
delayed justice no more
Texas Court Issues Warrant for Delay
AUSTIN, Texas (AP) - A Texas court on Wednesday issued a warrant for former House Majority Leader Tom DeLay's arrest, and set an initial $10,000 bail as a routine step before his first court appearance on conspiracy and state money laundering charges.

Travis County court officials said DeLay was ordered to appear at the Fort Bend County, Texas, jail for booking, where he'd likely be fingerprinted and photographed. DeLay's lawyers had hoped to avoid such a spectacle.

The warrant, known as a capias, is ``a matter of routine and bond will be posted,'' DeLay attorney Dick DeGuerin said.
Posted by etherealfire ::
3:14 PM
::
0 Comments:


---------------oOo---------------
Tuesday, October 18, 2005
al franken interviewed
Al Franken on Politics and Comedy
:
The author of Rush Limbaugh is a Big Fat Idiot talks about Air America, regular America, and making the shift from entertainer to political hopeful.
It's been over a week since Katharine Lanpher left my favourite Air America show to write her upcoming book, and I've been having little bits of withdrawal because I totally love the raucous rapport that she and Al shared... but it has been interesting to listen to Al going solo. He comes across, more than ever, as someone who really cares about this country and wants to make an impact, and really do anything he can to help us out of this mess and get our country back on track.
Al Franken dabbled in political subject matter as a writer -- and performer -- during two lengthy stints on Saturday Night Live, as well as on his short-lived NBC sitcom, LateLine. He has also worked in film, most notably as co-writer and star of 1995's "Stuart Saves His Family," a spin-off of the Stuart Smalley character he'd created for SNL. But today, Franken's politics overshadow his comedy at virtually every turn. Born in New York City, raised in a suburb of Minneapolis, and educated at Harvard, Franken has become a full-time political figure.

The transformation began in earnest with his 1996 book, Rush Limbaugh Is a Big Fat Idiot, followed by his 2003 work, Lies and the Lying Liars Who Tell Them: A Fair and Balanced Look at the Right. Now Franken is one of the major players behind Air America Radio, the liberal talk-radio network introduced in March 2004 to counter rightwing domination of the medium. At fifty-four, he spends the bulk of his time touring, preparing, and performing for the sixty-seven-station network, on which he appears as co-host of The Al Franken Show. But his goals are more ambitious still: He recently moved from New York back to Minnesota to prepare for a U.S. Senate run against Norm Coleman in 2008.
You can find the entire Q&A interview link via
AlterNet
.
Posted by etherealfire ::
10:35 PM
::
2 Comments:


---------------oOo---------------
the crossroads: rhythm, blues, rock and soul
The music that
saved
my soul was nurtured into beautiful expression at the crossroads, an intersection of Highways 49 and 6l in Clarksdale, Mississippi.
A little bit fact, a little bit rumour and as big and legendary as any great larger than life popular culture archetype, the stories about the Crossroads and the great blues legends that populated it at one time or another is a constant fascination for most hardcore music fanatics.
Love the blues? It all began in joints like these
.
The official crossroads, at U.S. 61 and U.S. 49, is now graced by an oversized blue electric guitar mounted on a 25-foot pole. By itself, it is a Mid-South photo-op. An iPod-tunity, too: Try Cream's classic version of Crossroads. Or Walking into Clarksdale by Zeppelin's Robert Plant and Jimmy Page. The title of the Romantics' [of What I Like about You fame] 2003 LP was even more site-specific: 61/49.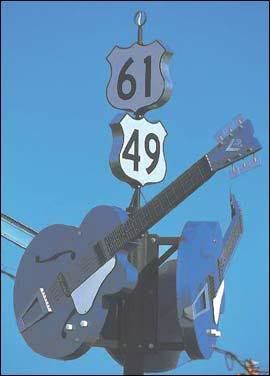 COURTESY OF CLARKSDALE-COAHOMA
CHAMBER OF COMMERCE

MUSICAL CROSSROADS:

Legend has it that the intersection of U.S. 61 and U.S. 49 is where bluesman Robert Johnson sold his soul to the devil in order to become King of the Delta Blues.
Image and great story via
The Miami Herald.com
.
Posted by etherealfire ::
9:40 PM
::
0 Comments:


---------------oOo---------------
Sunday, October 16, 2005
good night and good luck
Hubby and sis and I saw
this
last night and it was just amazing! If ever a movie's time had come this is that moment in time. I love
David Strathairn
,
Robert Downey Jr.
and
Patricia Clarkson
(hey, look who has the exact same birthdate as my little sis!) anyway, but Stathairn, particularly, gives a career performance! And that's saying alot for this highly underrated character actor, because he is always memorable, imho.
I've gotta hand to George Clooney, too, whom I think maybe I underestimated (I was never into the original Rat Pack or Ocean's 11 and I didn't have any greater interest in either the remake or the sequel; just not my thing, sorry) because this is a film to be proud of and he co-wrote and directed it.
I urge everybody to run, not walk, to the nearest theatre playing this work of art that perfectly captures a vintage, pivotal, and totally critical moment in our nation's history!
BTW, the soundtrack (featuring
Dianne Reeves
) was so good that hubby just bought it from iTunes we've been enjoying it off and on all day!
Presenting my new desktop courtesy of
the official movie site's
download section: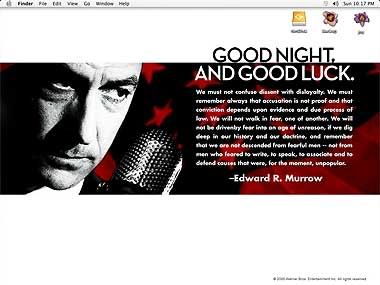 Good Night and Good Luck desktop wallpaper
© 2005 Warner Bros. Entertainment Inc. All rights reserved.
The quote on the wallpaper, which is hard to read here, is pivotal to the whole movie and is hauntingly appropriate in these sobering times:
"We must not confuse dissent with disloyalty. We must remember always that accusation is not proof and that conviction depends on evidence and due process of law. We will not walk in fear, of one another. We will not be driven by fear into an age of unreason, if we dig deep in our history and our doctrine, and remember that we are not descended from fearful men -- not from men who feared to write, to speak, to associate and to defend causes that were, for the moment, unpopular."

~~~ Edward R. Murrow
The movie has a prescient moment at the opening and closing of it; all about the power of television as potential opiate, propaganda or teacher. Alot of that has to do with the willingness and the ability of, and indeed the acceptance of responsibility for a national self-motivation to stay educated and informed. Scary and sad how very lost we seem to have become....
Posted by etherealfire ::
9:59 PM
::
2 Comments:


---------------oOo---------------
Friday, October 14, 2005
live fast, die young
Big stars born near black hole
.
Dozens of massive stars, destined for a short but brilliant life, were born less than a light-year away from the Milky Way's central black hole, one of the most hostile environments in our galaxy, astronomers reported on Thursday.

On Earth, this might be a bit like setting up a maternity ward on the side of an active volcano. But researchers using the Chandra X-ray Observatory and other instruments believe there is a safe zone around black holes, a big dust ring where stars can form.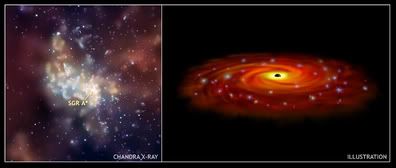 Sagittarius A and the Milky Way's central black hole
image courtesy Chandra Photo Album
Posted by etherealfire ::
12:53 AM
::
3 Comments:


---------------oOo---------------
Thursday, October 13, 2005
pay no attention to that man behind the curtain
Ah yes, just another example of
vigorous expression of free speech in Bu$hAmerika
. The Administration decides to give a little "video rally for the the troops in Iraq" and part of the deal was to provide a question and answer session. And apparently, when the Administration decides to provide a question and answer session, they are generous enough to provide the participants with the questions they are to ask as well as any answers they are to give.
How
very
thoughtful...
Crooks and Liars
has the video up
for those who might not have seen it yet. And in other news of the impending/ongoing WH implosion, C&L also have
the heated exchange
between Scott McClellan and reporters at the WH Press Conference held earlier today. And BarbinMD
has a dKOS entry
devoted to it as well.
Enduring this Administration has always been painful; but since the beginning of this year it seems that every single day is a surreal experience of increasingly alarming proportions. And yet something strangely invigorating seems to be underway. Something akin to waking the dead. Or opening a window to let some light and fresh air into a stale room that stinks of despair and fear and corruption. Maybe it is more like that.
I used to think
Instant Karma
was just somebody's poetic wishful thinking. While it might not exactly be instant, it seems to me that forced accountability and transparency is coming into play at a rapid rate after years of wondering how much lower this group of shamelessly corrupt cretins could go without having to pay the piper. It would seem that we are rapidly moving toward that appointment with karmic destiny. Or as my beloved LZ would say,
"Your time is gonna come."
Perhaps, a little sooner than we might have imagined a few bitter months ago? Does one dare to hope and pray that karmic justice is now being served? Will all the lies be exposed, one by one, in a clear and irrefutable form, so that all will be forced to bear witness, even those who have for so long and so desperately tried to deny and avoid it, those who will not want to believe what they see? I've gotta say, it's starting to feel that way...
If so, what else is there to say on behalf of a bitterly divided and utterly downtrodden nation except: Bring it on!
Links and
tasty post
courtesy of SanJoseLady's diary at
dKOS
.
Posted by etherealfire ::
11:27 PM
::
3 Comments:


---------------oOo---------------
1200 mile natural wonder: the great wall of china
Biomes Blog has a very cool entry on
the Great Wall of China
including a link to a
Great Wall 360~degree Virtual Tour
. I love this sort of thing!
Also National Geographic has a cool little feature on The Great Wall called
Chasing the Wall
and as it points out, The Great Wall is actually a series of connected walls built and added on to at various different times in Chinese history.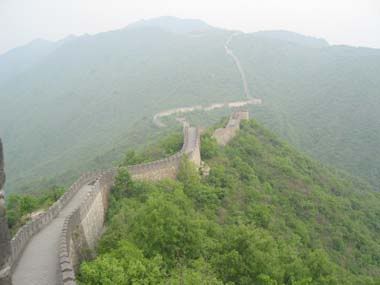 Great Wall of China at MuTianYu enshrouded in mist
image courtesy of
Joan Ho's Gallery
at
stock.xchng
Posted by etherealfire ::
4:51 AM
::
0 Comments:


---------------oOo---------------
is patrick fitzgerald closing in on a plame investigation cheney link?
Aquarian Conspirators
mulls it over
and provides some great links from a variety of sources.
Posted by etherealfire ::
4:49 AM
::
0 Comments:


---------------oOo---------------
no surprise here
Yes, I'm a wannabe; it's as close as I'm gonna get sadly....
You Are a Henna Gaijin!


You're not Japanese, but you wish you were!
You can use chopsticks with your eyes closed, and you've memorized hundreds of Kanji.
You even answer your phone "moshi moshi."
While the number of anime videos you've seen is way higher than the number of dates you've been on, there's hope.
Play the sexy, mysterous gaijin, and you'll have plenty of Japanese meat.
Link via lovely Janet at
fondofelves
!
and a couple more for good measure...
Your Career Type: Artistic

You are expressive, original, and independent.
Your talents lie in your artistic abilities: creative writing, drama, crafts, music, or art.

You would make an excellent:

Actor - Art Teacher - Book Editor
Clothes Designer - Comedian - Composer
Dancer - DJ - Graphic Designer
Illustrator - Musician - Sculptor

The worst career options for your are conventional careers, like bank teller or secretary.



You are Schroeder!
Which Peanuts Character are You?
brought to you by Quizilla
via
blue girl, red state
Posted by etherealfire ::
4:41 AM
::
0 Comments:


---------------oOo---------------
on borrowed time
Read and Sign the Call:
The World Can't Wait, Drive Out the Bush Regime
Posted by etherealfire ::
4:29 AM
::
0 Comments:


---------------oOo---------------
Tuesday, October 11, 2005
the weird factor
Trading fun quizzes with my blogbud
Joel
again:
You Are 30% Weird


Not enough to scare other people...
But sometimes you scare yourself.
hmmm, you know I'm willing to bet I'm a whole lot weirder than this quiz is letting on but I think maybe they didn't ask the right questions to appropriately measure it.
Posted by etherealfire ::
9:21 PM
::
4 Comments:


---------------oOo---------------
a view from the bottom of the world
Satellite map of Antarctica
and the inclusion of several fun facts like this one:
The three southern oceans -- Atlantic, Pacific and Indian converge on Antarctica. The body of water between the Antarctica and South America is the Drake Passage -- one of the roughest waterways in the world.
I found a site that has a first person account of a trip to Antarctica
including the experience of journeying through Drake Passage on an ice breaker
! More cool stories and images of that Antarctic trip can be found at
Ray Doan's Trip to Antarctica
.
By the way this fellow is a gifted photographer and you can check out all of his absolutely stunning photographic collection
here
!
Also,
Cool Antarctica pictures, information and travel guide
a satellite glimpse down under (composite satellite image of Antarctica from
NASA
).
Posted by etherealfire ::
8:48 PM
::
0 Comments:


---------------oOo---------------
jp receives Q's icon award in london 10-10-05
This is
so
yesterday's news, but better to catch it a day late than not at all. I searched in vain for an image to go with this post yesterday but since I couldn't find an AP one, I gave up and didn't end up posting this till today. Oh well...
Old guard of British Music recognised at Q awards
Hosting the annual Q awards ceremony, presenter Jonathan Ross joked that the magazine's strapline should read: "Too old for dance, too scared for rap." Fittingly, this year's event lavished most of its attention on the old guard of British music, with laurels going to artists like Ray Davies, Jimmy Page, Paul Weller and the Bee Gees.
Ross Halfin's got some great images of the event under the
October 10th Journal entry
. I'm dying to post one here but I'm thinking maybe that would be a great big no-no! So be sure to go check them out over there and enjoy the always witty anecdotal missives of the lovely and talented Ross Halfin.
And for more gossipy post-mortem of the event from
Xfm's Q Awards Backstage Round Up
includes this choice tidbit as part of the highlights:
Icon Award winner Jimmy Page from Led Zeppelin (5' 11") successfully, and silently, barging past a very irate bouncer (6'4") who wouldn't let him into the VIP bar.
Not exactly Q Awards related but definitely Jimmy Page related, former Zep producer Eddie
Kramer laments wane of rock musicianship
Superstar producer/engineer Eddie Kramer is also closely associated with Led Zeppelin, and he is disheartened that today's musicians seem so disinterested in music. Despite Zeppelin's hard-partying image, all were master musicians, he says.

"If you think about the two Jimmys - Jimi Hendrix and (Zep guitarist) Jimmy Page - there are a lot of similarities there. They were both very clear about their direction. (Page) had a vision, a very clear vision of what he wanted to hear, what he wanted to do. And he was the boss. The contributor was John Paul Jones. He couldn't have done it without any of the guys, that's for sure. But John Paul Jones was his counter balance, musically speaking. Obviously John Paul Jones is very, very highly skilled arranger and composer in his own right. Then you have the most marvelous drummer in the world, and a fantastic singer and away you go. The thing falls apart if one member of the band isn't there. That's what happened when John Bonham died."

"There was a very intense camaraderie. They loved each other. They fought. Jimmy and Robert (Plant) used to butt heads. But think about all the relationships in bands - John (Lennon) and Paul (McCartney) butted heads all the time and the best music came out of that. The same thing with Jimi Hendrix - Jimi butted heads with Chas (Chandler). You do need that." The common denominator, he says, was "the high level of musicianship."
Though I've admittedly quoted alot of the article, if you are a Zep fan it's all really good, and you will want to read the whole thing
here
.
Posted by etherealfire ::
8:41 PM
::
0 Comments:


---------------oOo---------------
rare underwater volcanic rocks contain high-pressure gas bubbles
Scientists find gases from Earth's mantle
"There's an awful lot of volcanos on the sea floor, most of which are very old – tens and hundreds of millions of years old," said Eakins, who led the discovery.

"To find one that is geologically recent, within just the last hundred or few thousand years, is an exciting discovery."

Retrieving the rocks was a huge challenge that Vukajlovich compared to dangling a bucket off a hot air balloon and trying to catch a handful of rocks from a hillside. The researchers attempted three dredges Friday but came up empty. On Sunday, they returned to a site where a sonar survey of the sea floor had identified what appeared to be a volcanic cone at the bottom of a ridge.
Posted by etherealfire ::
2:09 PM
::
0 Comments:


---------------oOo---------------
Monday, October 10, 2005
meme, me, me
Oh, I can't believe I didn't see this before now; so sorry to be slow getting this done but better late than never I guess. From
The Fat Lady Sings
; Here are The Rules:
Remove the blog at #1 from the following list and bump every one up one place. Add your blogs name in the #5 spot. Link to each of the other blogs for the desired cross-pollination effect.











Select 4 new friends to add to the pollen count. No one is obligated to participate and anyone can play if they want to. This is not like 'Tag, you're it', or some kind of chain letter. Just do it if it seems like fun. The questions and answers are supposed to be part of the fun, but only if it feels comfortable. So many of TFLS answers were identical to mine I didn't bother to change them. Anyway, here comes
The MEME
:
What were you doing 10 years ago?
10 years ago we had just moved from Calgary to Fullerton (after moving from Albuquerque to Calgary only 9 months before that) and we were still getting adjusted to living in Souhern California. Not that it was a really difficult adjustment. Just that it was different - especially navigating the Orange Crush!
What were you doing 5 years ago?
5 years ago I had just quit my job a few months before, and enjoying the delicious freedom of mostly stress-free living! It gave me more time with my daughter and began the serious ruminations and navel gazing that I hadn't had much of the luxury to engage in previously. I think I was seriously worn out from stress-filled work occupations for the better part of 20 years and oh so happy and gratified to be able to focus on the issues at home and, frankly, rest and recover from being stressed out all the time. Nice, very nice work if you can get it! ;-)
What were you doing 1 year ago?
1 year ago I was relishing Mina's coming of age: 18 years old and leaving behind High School and looking forward to her future. I also began taking web design classes and plotting my own future goals and hopes and dreams for some kind of home-based business.
What were you doing yesterday?
Homework, errands, and a marathon of
The Emporer's Mahjong
(my current computer game addiction).
Five snacks you enjoy


big scoop fritos and nacho cheese dip



raw baby spinach right from the bag (the current constantly craved item that I believe is peri-menopausal related and that's probably more information that you probably wanted but I can't help myself)



halloween candy fix 1: Tootsie Roll Caramel Apple Pops



halloween candy fix 2: Brach's Mellowcream Pumpkins



current fruit fix that I will be eating and eating and eating while the grocery store has them: tangelos


Five songs I know all the words to:


The Beatles - Blackbird


Heart - Even it Up


Led Zeppelin - Ramble On


Shawn Colvin - Wichita Skyline


Tom Petty - You Wreck Me


Five things you would do if you had a million dollars:


pay off mortgage


buy mom and dad a little retirement ranchito


ongoing major donations to Children's Charities of America, HSUS, ASPCA, ABC Trust, Planned Parenthood, RAINN


travel everywhere as often as possible


find my getaway stone cottage in the forest somewhere


Five things you like doing:


Blogging


Reading


Spur of the moment trips


Music


Writing


Five bad habits:


letting my emotions get away from me


pontificating and going off on politics


navel gazing and daydreaming waaay too much


eating too much


insomnia probably from too much caffeine


Five things I would never wear again:


High heels


Bathing suit in public


Sleeveless dress


Short shorts


Go without bra in public


Five favorite toys:


My critters


Computer


Library (I read constantly!)


iTunes


Adobe Creative Suite (especially Photoshop) and Dreamweaver MX


I am now passing the MEME baton to:






And anyone else who wants to play! And of course I'll understand if anyone doesn't wanna play. And again, I'm so sorry that I was so dense that I missed this invitation to play before now. And thanks again so much to
TFLS
for inviting me to play along!!!
Posted by etherealfire ::
1:14 AM
::
7 Comments:


---------------oOo---------------
Sunday, October 09, 2005
no one left but us
mousemusings has a
post and link
to the latest from one of my journalistic heroes, Bill Moyers:
Caring for Creation
, a keynote address that touches on some possible solutions to the lamentable state of environmental efforts in our nation today, due in great measure to political and corporate manipulations.
Theodore Roosevelt warned a century ago of the subversive influence of money in politics. He said the central fact in his time was that big business had become so dominant it would chew up democracy and spit it out. The power of corporations, he said, had to be balanced with the interest of the general public. That warning was echoed by his cousin Franklin, who said a "government by organized money is as much to be feared as a government by organized mob." Both Roosevelts rose to that challenge in their day. But 100 years later mighty corporations are once again the undisputed overlords of government. Follow the money and you are inside the inner sanctum of the Business Roundtable, the National Association of Manufacturers, and the American Petroleum Institute. Here is the super board of directors for Bush, Incorporated. They own the administration lock, stock and barrel, and their grip on our government's environmental policies is leading to calamitous consequences. Once the leader in cutting-edge environmental policies and technologies and awareness, America is now eclipsed. As the scientific evidence grows, pointing to a crisis, our country has become an impediment to action, not a leader. Earlier this year the White House even conducted an extraordinary secret campaign to scupper the British government's attempt to tackle global warming—and then to undermine the U.N.'s effort to stabilize greenhouse gas emissions. George W. Bush is the Herbert Hoover of the environment. His failure to lead on global warming means that even if we were dramatically to decrease greenhouse gases overnight we have already condemned ourselves and generations to come to a warming planet.
Posted by etherealfire ::
9:12 PM
::
0 Comments:


---------------oOo---------------
the he** you say???
wha... I'm sure there must be some mistake with these quiz results! Something has gone horribly, horribly wrong... :-P
So what this quiz is really saying is that... I'm Dick Cheney?????
:-)
found quiz via the lovely and talented
mousemusings
The Dante's Inferno Test has banished you to the Second Level of Hell!
Here is how you matched up against all the levels:
Take the Dante's Inferno Hell Test
my apologies on this one; I took it a few days ago and neglected to copy the link to the blog I first saw it on; it is one that is making the rounds right now though.
Posted by etherealfire ::
8:38 PM
::
0 Comments:


---------------oOo---------------
as the aspens turn
For some fascinating analysis and conjecture on the contents and import of Judy Miller's long-forgotten notes from June 2003, go read
The Next Hurrah's Sweet Judy Blew Lies
.
The next several days are going to be riveting to watch to say the least.
Link via
The King of Zembla
Posted by etherealfire ::
8:17 PM
::
0 Comments:


---------------oOo---------------
remembering john
John Lennon, working class hero of at least one generation, would have been 65 years old today. One of the things that touches and breaks my heart the most, was his ongoing struggle to become a resident of the US and how his hardwon battle ended with his tragically senseless murder outside of his New York apartment, December 8, 1980.
To retrace some of that struggle, check out Leon Wildes'
Not Just Any Immigration Case
.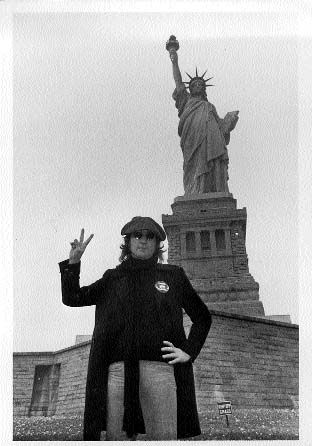 How I love you John for your unapologetic bluntness, your wicked sense of humour and your strength of character; most of all I love you for believing that peace, anywhere on this beautiful planet, and within our lifetimes was always possible, always within our grasp. How grateful I will always and forever be for you and Yoko daring the world to
imagine
such a collective state of existence.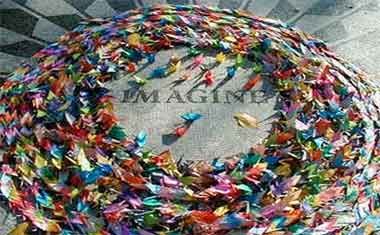 Posted by etherealfire ::
5:04 PM
::
0 Comments:


---------------oOo---------------
quake update and other sad news today :-(
Students Among Dead in South Asia
.
Reports emerged Sunday in village after village of school buildings collapsing on top of students as the massive earthquake struck a remote region in Pakistan and India, killing more than 20,000 people.
And a ray of light:
World leaders act to help Asian quake nations
.
Other unavoidably sad news items:
Post-Hurricane Stan
Guatemala slide toll may hit 1,400
.
And on the homefront,
Flooding in 3 States Blamed for 3 Deaths
.
I'm almost overwhelmed with guilt, grief and gratitude today. We are experiencing the most perfect day today, and I cannot help the mixed feelings I have over my own incredible fortune. On such a mild and beautiful Southern California autumn day it is unthinkable, obscene to realize that havoc has been wreaked all across the globe.
Living where I do, though, I'm fully aware that the only secure thing is the present moment, so I try to fully appreciate that momentary gift. How I wish I could share this moment with the rest of the world and replace it with what so many others have been experiencing instead.
Posted by etherealfire ::
4:50 PM
::
0 Comments:


---------------oOo---------------
Saturday, October 08, 2005
killer quake hits south asia: over 3,000 dead
More
heartbreaking world news
, this time centered primarily in Pakistan, but also affecting parts of India and Afghanistan.
The casualty toll from the 7.6-magnitude tremor was rising early Sunday as rescuers struggled to dig people from the wreckage, their work made more difficult as rain and hail turned dirt and debris into sticky muck. The worst damage was in Pakistan, where the dead included 250 girls crushed at a school and 200 soldiers on duty in the Himalayas.

For hours, aftershocks rattled an area stretching from Afghanistan across northern Pakistan into India's portion of the disputed Himalayan region of Kashmir. Hospitals moved quake victims onto lawns, fearing tremors could cause more damage.

The earthquake, which struck just before 9 a.m., caused buildings to sway for about a minute in the capitals of Afghanistan, Pakistan and India, an area some 625 miles across. Panicked people ran from homes and offices, and communications were cut to many areas.
More prayers and positive thoughts to our brothers and sisters in South Asia. Over and over again this year, we've experienced profound and poignant reminders of our powerlessness over natural disasters. Maybe, if nothing else, these kinds of tragedies serve as wake up calls to what really matters most; an all too painful realization of the fleeting precious gift every single life is. Though it is a heartbreaking way to have to do so, it does often remind us of the common ground that we share, and (hopefully) results in a deepening of our compassion for others.
We truly are one, in our vulnerabilities, our fears, our hopes and our dreams for a safe and secure future.
Posted by etherealfire ::
9:35 PM
::
0 Comments:


---------------oOo---------------
house dems cry shame over right wing strong arm tactics
This does my heart good. House Dems speak out in this priceless little CSPAN clip found via
Crooks and Liars
.
No it doesn't change the outcome. But at least the party of the people represents, loud and clear!
As
Think Progress
explains:
The vote was held on the "Gasoline for America's Security Act of 2005," a provision sponsored by Rep. Joe Barton (R-TX) to nominally "expedite the construction of new refining capacity." But the bill is essentially a giveback to the oil industry — Rep. Edward Markey (D-MA) called it a "leave-no-oilman-behind bill."
Read the entire post
here
.
Posted by etherealfire ::
9:23 PM
::
0 Comments:


---------------oOo---------------
Friday, October 07, 2005
the almost daily gratuitous jp newswatch
A happy, happy bit of news for JP fans everywhere, found by reading this report:
Classic Rock Winners
The great and the good of the rock world trod the red carpet at London's Cafe De Paris, including Jimmy Page, Phil Manzanera from Roxy Music, members of Yes and Uriah Heep. Jimmy Page wasn't accepting or presenting an award, but he took time to tell 6 Music a tiny bit about his new solo album.

He said: "I've been working on three projects at once since May and I'm just taking a break now and about the end of this month I'm gonna start back in on it. Hopefully it'll surface early next year and, well, it's gonna be good. Main thing is it's new music."
Ross Halfin
has some choice images of the event including a pair of images of JP with Lemmy Kilmister of Motorhead fame in his October 5th entry.
I got inspired to change my desktop as well by putting together this: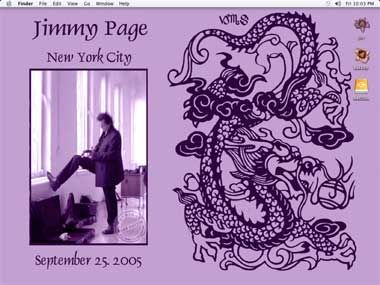 credit to the very awesome and extremely generous
deviant artists brush collections
(the dragon brush is from songficcer's oriental brushes) and the lovely JP image (that I only slightly tinted lavender coz I luv lavender) is a photo taken by the fabulously talented (please don't sue me it's strictly for my own personal desktop use and you totally RAWK!)
Ross Halfin
.
Posted by etherealfire ::
10:11 PM
::
0 Comments:


---------------oOo---------------
think, think, think
Read
this
, then
watch these clips
, then spend a little quality time with yourself and ruminate for a bit.
Think about everything you have seen, read, or heard (even on the
internets
) in the last 5 years; think about the things that you
haven't
heard, gaps or strange moments of silence, lack of explanation, glossing over of information.
Think about all the things that don't add up, don't quite make sense; think about the stakes in this dangerous game: Who and what matters? Who and what doesn't? Who is going to protect you and your family, your liberty? Who can you count on in a crisis? Or a natural disaster? Or a terrorist attack? Who has your best interest at heart? Shouldn't it be your commander-in-chief? Shouldn't it be your government?
*
*
*
*
Can you honestly say that it is? How I wish I could say it is...
Posted by etherealfire ::
7:11 PM
::
0 Comments:


---------------oOo---------------
a generous gift of space: desert longings
"The phoenix hope, can wing her way through the desert skies, and still defying fortune's spite; revive from ashes and rise."

~~~ Miguel de Cervantes Saavedra, Don Quixote

~~~~~~~~~~~~~~~~~~~~~~~~~~~~~~~~~~~~~~

"Strolling on, it seems to me that the strangeness and wonder of existence are emphasized here, in the desert, by the comparative sparsity of the flora and fauna: life not crowded upon life as in other places but scattered abroad in spareness and simplicity, with a generous gift of space for each herb and bush and tree, each stem of grass, so that the living organism stands out bold and brave and vivid against the lifeless sand and barren rock. The extreme clarity of the desert light is equaled by the extreme individuation of desert life-forms. Love flowers best in openness and freedom"

~~~ Edward Abbey, Desert Solitaire
Only a couple of hours from my Southern California home, I've driven within visiting distance to Joshua Tree National Park plenty of times, and every single time we drive right on by, and remind ourselves how we should someday stop and look around.
My secret desire has been to convince hubby to head out that way some Friday or Saturday afternoon and spend an evening out there with our telescope and indulge in some serious stargazing.
But... that is the kind of "off the wall", spur of the moment kind of idea that I generally love... and most everyone else in my uber-practical family generally disdains.
:-(
It's kinda sad when you are surrounded by pragmatic types who evidently don't suffer from the same type of agonizing episodes of acute wanderlust, but... oh well...
In any case, I did a little internet travelling and I think the best time to go would be in April (or maybe even May if we want to take in the music festival) anyway.
Until that day comes, I make do with armchair virtual travelling as usual; here's the linkage to the internet journey I took:
Joshua Tree National Park Association
NPCA CyberSafari Joshua Tree National Park
National Park Service ~ Joshua Tree National Park
Joshua Tree Desert USA
Joshua Tree Virtual Tour
Joshua Tree National Park Links
Joshua Tree Music Festival
And here's an image of Joshua Tree that I wish I had snapped but didn't: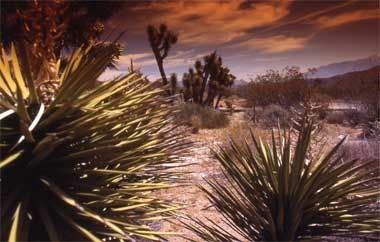 lovely image of Joshua Tree courtesy of
dafalias' gallery
at
stock.xchng
Posted by etherealfire ::
5:39 PM
::
2 Comments:


---------------oOo---------------
archeologists find odysseus' tomb in ithaca
Ancient Eyes for Current Times
has posted on the find and provides a link to the report as well:
Archeologists make historic discovery
An amazing and exciting discovery and the dramatic ending to a legendary search:
Archeologists have long and often times looked for evidence of Odysseus on modern Ithaca, but never found anything significant from the Bronze Age. This led many scholars to dismiss Homer's version of Ionian island geography as strictly a literary creation.

But two pieces of fairly recent evidence suggest archeologists were looking in the wrong place. In 1991, a tomb of the type used to bury ancient Greek royalty was found near the hamlet of Tzannata in the hills outside Poros. It is the largest such tomb in northeastern Greece, with remains of at least 72 persons found in its stone niches.

One find there is particularly telling. In Book XIX of the "Odyssey," the just-returned and still disguised Odysseus tells his wife (who may or may not realize who she's talking to; Homer is deliberately ambivalent) that he encountered Odysseus many years earlier on the island of Crete. He describes in detail a gold brooch the king wore on that occasion.
Read the rest
here
.
Posted by etherealfire ::
4:51 PM
::
2 Comments:


---------------oOo---------------
Thursday, October 06, 2005
an elevator to space
As crazy as it sounds,
An earth to orbit elevator
is actually a plausible idea in the works.
An Earth-to-orbit elevator became all the more plausible last week with the successful test of a "climber" robot -- the moving part of an elevator system. The test, organized by the LiftPort group, had the robot climb a thousand feet into the air on a ribbon attached to a high-altitude balloon. LiftPort notes that this was the first-ever use of the climbing technology on a free-hanging ribbon.

This LiftPort climber is a huge advance; design and construction of a device able to climb a ribbon is just as important -- and nearly as difficult -- as producing the carbon nanotube-based elevator ribbon. And while a thousand feet is a tiny fraction of the eventual length of the LiftPort elevator (100,000 kilometers), this development is still a pretty big step forward.
Get
the whole story here
!
Posted by etherealfire ::
4:08 PM
::
3 Comments:


---------------oOo---------------
the latest avian flu news
Bush military bird flu role slammed
.
Meanwhile
Scientists race to develop a vaccine against a killer flu
Posted by etherealfire ::
2:45 PM
::
0 Comments:


---------------oOo---------------
Wednesday, October 05, 2005
peace and tolerance: a matter of simple intention
The rightwing fundies love to bandy about with utter disdain, the words
secular humanists
, and I assume that the disdain comes from the notion that secular humanists do not proclaim a belief in God, or perhaps more specifically the rightwing fundie understanding of God (in fact, secular humanists can include agnostics and pantheists in their ranks as well as atheists).
So for anyone who doesn't know exactly what a secular humanist is,
this
is a good place to start.
As with all the great religions, there is a code of ethics for humanists and not surprisingly, as with all the great religions, if one were to follow them, a great many problems our planet faces would cease to exist:
A Humanist Code of Ethics:

Do no harm to the earth, she is your mother.
Being is more important than having.
Never promote yourself at another's expense.
Hold life sacred; treat it with reverence.
Allow each person the dignity of his or her labor.
Open your home to the wayfarer.
Be ready to receive your deepest dreams;
sometimes they are the speech of unblighted conscience.
Always make restitutions to the ones you have harmed.
Never think less of yourself than you are.
Never think that you are more than another.

---- Arthur Dobrin
What could unify us all is so simple, and yet, we have convinced ourselves that it is impossible to achieve. I don't really believe that. But until a majority of us are able to stop believing in the impossibility of a peaceful and tolerant planet, the mess we are mired in remains our core reality.
What separates us from each other and from our often small and superficial differences, has been allowed to be blown out of proportion, made into hysterical, delusional professions of faith, that make small and cruel the supposed source of all. When that frankly flawed vision of Creator becomes more important than the desire for peace, tolerance, ethical treatment of our fellow human beings, all creatures and our very planet, then there is something very, very wrong about that vision.
It's very simple; it is only our intentions and our allegiances to things that make us inhumane that make it difficult.
Posted by etherealfire ::
4:13 PM
::
3 Comments:


---------------oOo---------------
al gore and the rule of reason
If you read nothing else today, please, PLEASE follow
this dKos diary link
and read what the
legitimate
43rd President of the United States has to say about the state of our nation and the state of our media.
It is not that we no longer share ideas with one another about public matters; of course we do. But the "Public Forum" in which our Founders searched for general agreement and applied the Rule of Reason has been grossly distorted and "restructured" beyond all recognition.

And here is my point: it is the destruction of that marketplace of ideas that accounts for the "strangeness" that now continually haunts our efforts to reason together about the choices we must make as a nation.

Whether it is called a Public Forum, or a "Public Sphere" , or a marketplace of ideas, the reality of open and free public discussion and debate was considered central to the operation of our democracy in America's earliest decades.

In fact, our first self-expression as a nation - "We the People" - made it clear where the ultimate source of authority lay. It was universally understood that the ultimate check and balance for American government was its accountability to the people. And the public forum was the place where the people held the government accountable. That is why it was so important that the marketplace of ideas operated independent from and beyond the authority of government.

The three most important characteristics of this marketplace of ideas were:

1. It was open to every individual, with no barriers to entry, save the necessity of literacy. This access, it is crucial to add, applied not only to the receipt of information but also to the ability to contribute information directly into the flow of ideas that was available to all;

2. The fate of ideas contributed by individuals depended, for the most part, on an emergent Meritocracy of Ideas. Those judged by the market to be good rose to the top, regardless of the wealth or class of the individual responsible for them;

3. The accepted rules of discourse presumed that the participants were all governed by an unspoken duty to search for general agreement. That is what a "Conversation of Democracy" is all about.

What resulted from this shared democratic enterprise was a startling new development in human history: for the first time, knowledge regularly mediated between wealth and power.

The liberating force of this new American reality was thrilling to all humankind. Thomas Jefferson declared, "I have sworn upon the alter of God eternal hostility against every form of tyranny over the mind of man."

It ennobled the individual and unleashed the creativity of the human spirit. It inspired people everywhere to dream of what they could yet become. And it emboldened Americans to bravely explore the farther frontiers of freedom - for African Americans, for women, and eventually, we still dream, for all.
The complete version is a thing of beauty and a statement of sorely needed truth; please go check out
GernBlantzen's Diary
to get the speech in its entirety!
And for anyone interested, here's
a link to the audio
of the speech which has a bit more than is in the transcript and the benefit of hearing a very down to earth but very articulate Gore making his points.
Posted by etherealfire ::
2:53 PM
::
0 Comments:


---------------oOo---------------