An etherealgirl's Adventures in Cyberland
Friday, January 16, 2004
Desolation: A View From the Surface of Mars
I've finally found an image of Mars from the
Mars Exploration Rover Spirit
and it is a very barren and lonely sight.
Panoramic 360 * view of Mars
found at the
Nasa Planetary Photojournal
.
A more colourful view of the universe: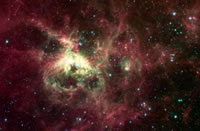 The Tarantula Nebula
taken by the Spitzer Space Telescope.
Posted by etherealfire ::
7:53 PM
::
0 Comments:


---------------oOo---------------
Thursday, January 15, 2004
another jimmy sighting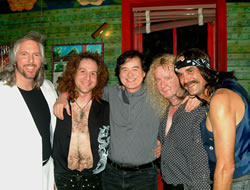 Photo of JP with the great LZ tribute band Led ZepAgain on 01-14-2004!
Details can be followed at this thread at
P-Z.forum
courtesy of the wonderful Steve Z(oso).
Original source of photo can be found (currently down now but when it is up and running again) at
Zepagain.com
!
Posted by etherealfire ::
4:36 PM
::
0 Comments:


---------------oOo---------------
martin luther king: A Man who dared to dream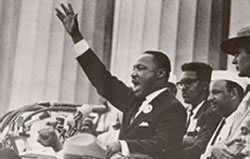 photo and text of King's famous speech delivered at the Lincoln Memorial in Washington, D.C., on August 28, 1963, during the March on Washington.
Martin Luther King, Born January 15, 1929 ~ Died April 4, 1968
"I have a dream"
MLK's Dream
Posted by etherealfire ::
8:46 AM
::
0 Comments:


---------------oOo---------------
Wednesday, January 14, 2004
the best little cow-town puppet show ~ EVER!!!!
While surfing the net the other day, I stumbled across
MST3K Central
and soon found myself immersed in the paraphenalia of posters and movie stills from one of my favouritest shows ever ~ MST3K!!!! I waxed nostalgic as I waded through the memories of watching some of the worst movies along with some of the cleverest riffers of all time. And I realized it had been far too long since we'd popped a tape in to release stress and laugh our troubles away!
All I can say is, thanks for the memories, guys, and I'm so glad that you encouraged us all to
keep circulating the tapes
! I think we are going to have to pull out
Daddy-O
or
Girls Town
or
The Leech Woman
this weekend and indulge in some deeeeep hurting. Cause when we were hurting along with the hapless marooned crew of the Satellite of Love to the tune of Really....Bad...Movies...courtesy of Deep 13... well, hurting just never felt so good!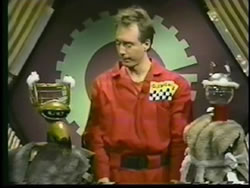 Crow, Joel and Tom Servo making lemonade outta lemons as the original crew of the SOL.
Posted by etherealfire ::
1:00 AM
::
0 Comments:


---------------oOo---------------
Thursday, January 01, 2004
A Prosperous and Joyous 2004 to All!!!!


I hope everyone is enjoying a New Year's Day of peace and happy reflections of the past year as well as dreaming and planning for a year of personal accomplishment and attaining those goals and ideals that matter most to each and every one of you!
Meanwhile, here are a few collected links to various 2003 music-related lists:
The Guardian Unlimited's Top 20 discs of 2003
with LZ listed as #3. As far as I'm concerned, LZ really
should
be number one but....anyway here are some other music related links I found:
JS Online 2003 Music in Review
2003 Most Ridiculous (Music) News Stories
The Onion's Least Essential Albums as of 2003
Movies, Music and Trends: 2003
And some other non-music related 2003 review type links:
EOnline.com Year in Review 2003
The Nature Conservancy
CNN: Top Stories of the Year
That's all I could find so far. I'm sure there will be many more best/worst/various categorizations of 2003 in the next few days or so, though.
What I love best on New Year's Day, besides looking back on the highlights of the year, though, is taking some time to just revel in the brandnewness and unlimited potential and possibility of the just born year stretched out before me.
Add a hot mug of cocoa, a crackling fire, a brand new purple pen and my journal to jot down ideas, dreams and goals and I'm in heaven!!! 2004 Here We Come! Carpe Diem!!!
Posted by etherealfire ::
4:56 PM
::
0 Comments:


---------------oOo---------------