An etherealgirl's Adventures in Cyberland
Sunday, February 06, 2005
shall we dance?
I'm very naughty; I should be finishing homework and running an astrology report but I haven't posted anything for a couple of days and I just wanted to say how much I love this movie! As usual, I'm probably the last person on earth who hadn't seen
this remake
of the original most excellent
original Japanese version
.
I'm an admitted sucker for romance (and I especially love indulging in chick flicks in the romantic month of February), so its probably no surprise that I bought the video outright and knew I was gonna love it ~ and of course, I do!!! I've been in love with the original since the very first time I saw it and though I've caught it a few times on cable I don't own a copy of it; always intended to buy it but it never springs to mind when an opportunity arises. So when I saw the Miramax version for sale, I bought it immediately. And since I still haven't spent my Christmas gift certificate for the mall yet, I think I'm going to go get the original at Suncoast Videos the next time I'm there.
The Miramax movie is essentially the same as the Japanese Original but I think the very minor changes made were well-thought out adaptations to the Americanized version. I gotta say I love both movies; the new one hasn't dimmed my love for the original, nor do I think it is any less wonderful than the first.
I thought Jennifer Lopez was really great in this film; in fact I really thought the entire new cast did a great job with their take on the Americanized version of these characters. Stanley Tucci was, as always brilliant, although probably nobody could quite touch the outrageously funny performance of Naoto Takenaka, in the original role.
If anyone else in the world hasn't already seen it and wants to see it now, here's the Miramax
Shall We Dance trailer
found at
Apple.com
under the Quicktime Movie Trailers tab.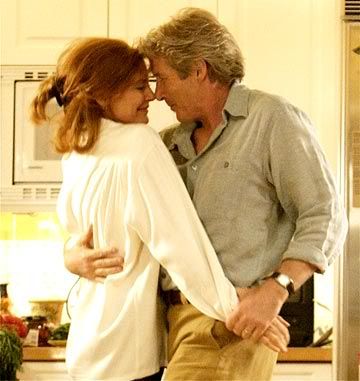 Shall We Dance: Sarandon & Gere
found at
Yahoo Movies
along with lots of other great production photos from the movie.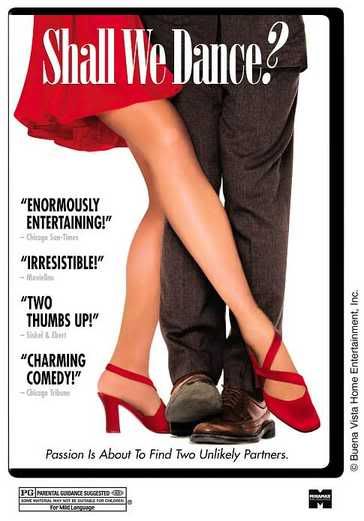 Shall We Dansu? original video image
courtesy of
Barnes and Noble.com
Posted by etherealfire ::
5:53 PM
::
0 Comments:


---------------oOo---------------