An etherealgirl's Adventures in Cyberland
Monday, July 11, 2005
led zeppelin: the perfect band
No argument here. :-)
But evidently I'm not the only one who think so, not by far; it seems that the UK is in
complete agreement
:
LED Zeppelin has been voted the nation's ideal supergroup. Music fans were asked to create their fantasy band, made up of any singers or musicians. But all the names chosen to line up the perfect band were members of Led Zeppelin.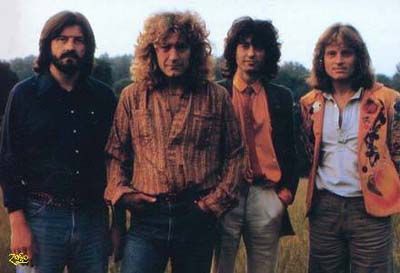 Led Zeppelin Knebworth UK promo 1979-02 via the amazingly complete
Led Zeppelin Photo Album
destination of the ultimate led zeppelin eye candy experience!
Another link
here
.
Posted by etherealfire ::
1:35 PM
::
9 Comments:


---------------oOo---------------