An etherealgirl's Adventures in Cyberland
Sunday, August 07, 2005
Sea World pics
And though I'm sad, it makes me feel a little bit better to remember why I popped in here in the first place tonight. Although I've only got a few pics to show for it, the family (me, Stu, Suzanne, Mina and her boyfriend Blake) had a fantastic and superfun time at Sea World yesterday!!!
Blake will be flying back to Kansas tomorrow to get ready for college (he's a Junior, pre-law) and we are really going to miss him alot but we've had a lovely visit with him and lots of good memories.
Yesterday's fun was a great way to end the visit and I wish we could have gone to the Zoo or the Wild Animal Park today but we ran out of energy, money and time. But that is something to look forward to the next time.
Anyway, here's a few pics from yesterday: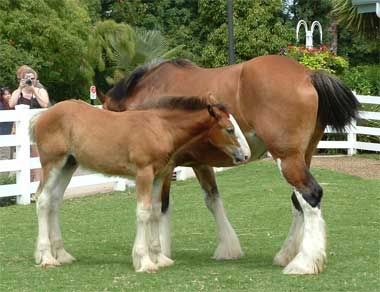 There is a pair of Clydesdales (mom and baby) at the park (part of the Anheuser~Busch/Busch Gardens connection, I guess) and they were just gorgeous!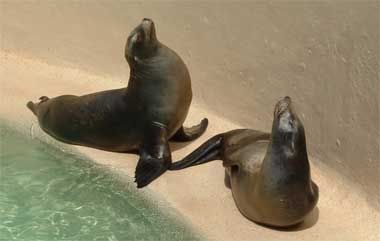 The Sea Lions were very talkative and we got to feed them; in exchange they were behaving their photogenic best. This is one of the many great shots of sea lions that we captured while there!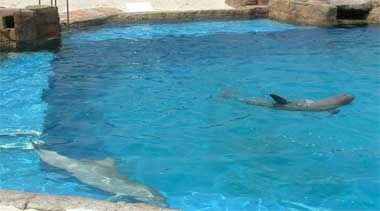 The dolphins were being perfectly adorable as well but we didn't have as much luck capturing them. This is probably the best shot of our attempts.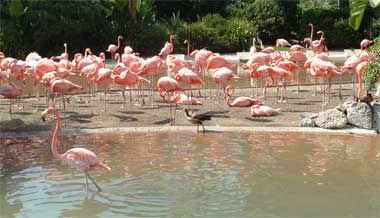 The flamingos were beautiful! But we didn't get any good close~ups unfortunately.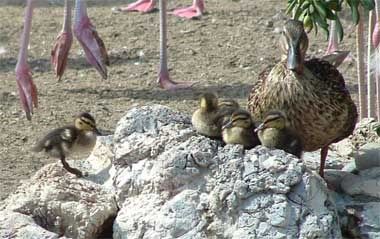 There was also a mommy duck and her brood, housed with the flamingos. The babies were just adorable!
And speaking of adorable babies, here are two of mine: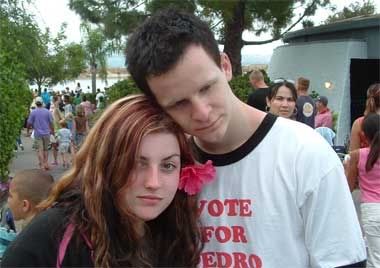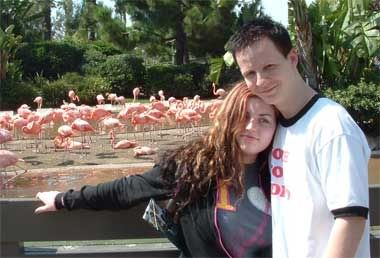 Blake is a great guy and a real sweetie!
Looking through the photos, I was shocked to realize that none of us took any photos of Shamu and company as we were heading to Shamu stadium. They were frolicking and playing and there were tons of photo ops but apparently we didn't take advantage of the moment while we were oohing and ahhing over them. I'm really not sure who had the camera at that point...but I'm so sad that we missed a great opportunity... oh well, I'm guessing we will get another opportunity.
As for the shows, we were always in the splash zone so the camera was packed away every time.
But it was a fantastic day (a bit overcast and not too hot) and we had a really great time. I've got to admit I'm thrilled at how well Blake meshed with our eccentric family. He's a sunny guy and though it may not show in the photos, he's a real cut-up. We were laughing all day. I think we are all going to be sad to see him leave tomorrow.
Posted by etherealfire ::
10:15 PM
::
0 Comments:


---------------oOo---------------