An etherealgirl's Adventures in Cyberland
Friday, December 10, 2004
i lurrrrrrve Colin Firth!!!
but I was kinda hoping for Pride and Prejudice's oh so correct and moody looking Mr. Darcy... coz he was especially sexxxxay in that one imho... ah well: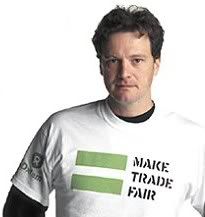 You belong with earth loving Colin. You will be so
happy together..You can travel the world
hugging trees as you go. A romantic walk on the
beach leads to picking up trash. Some may doubt
why you are with such a goody two shoes..but it
is simple because you are one too. Now go..the
earth needs you.
Which Colin Firth is your daddy?
brought to you by
Quizilla
found the quiz, courtesty the lovely
Ancarett's Abode
!
Posted by etherealfire ::
5:26 PM
::
0 Comments:


---------------oOo---------------