An etherealgirl's Adventures in Cyberland
Friday, December 24, 2004
Joyous Noel!!!
The next couple of days are going to be really busy so I don't know when my next post will be. So just in case it ends up being after the holidays, I want to wish all you beautiful people out there in Cyberland a most joyous, most peaceful and beautiful Season of Light!!!
Here's a couple of cybercards for everyone! If you would like to post or use either of the images, please feel free to do so and accept them as my gift to you this holiday season. Please save the images to your desktop and load them up into your own image host, though, 'K?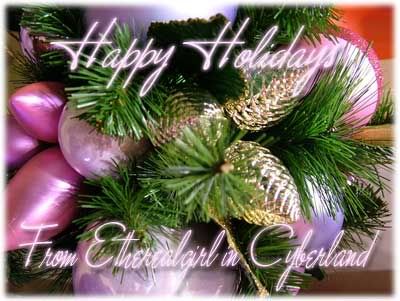 awesome photo by
Anthony Otte
found at
stock.xchng
this is
his gallery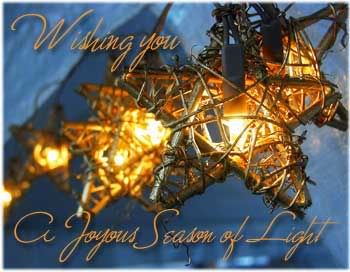 awesome photo by
Carl Dwyer
found at
stock.xchng
this is
his gallery
A great big THANK YOU to these awesome and talented photographers and to the
wonderful awesome
stock xchng
for sharing these wonderful photos with others to use!
Happy Holidays to all and may God/dess Bless Us ~ Every ONE!!!
Posted by etherealfire ::
1:13 AM
::
0 Comments:


---------------oOo---------------