An etherealgirl's Adventures in Cyberland
Friday, February 18, 2005
at last!
I should have known I could count on the ever-so-dependable fan-extraordinaire Sam Rapallo from
Led-Zeppelin.com
to get some Grammy Lifetime Achievement Award images up before too long!!!
Yay! They can be accessed
here
with great shots of Jimmy, John and Zoe and Jason Bonham!
Also, just found some images I had not yet seen from last August's induction of Jimmy to the London Walk of Fame; JP was the first one to be immortalized!!!
I posted about it
here
at the time with another image I found, but I'd never seen the ones that I found at
Liquid Soap
till today. And I wanna post one of those images here so bad I can't stand it... So I'm really reallllly hoping that's an okay thing to do: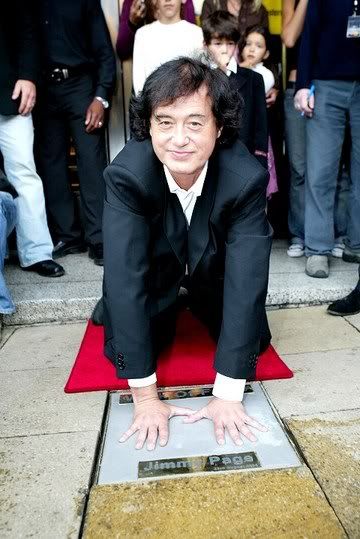 Is this not a beautiful sight???
Posted by etherealfire ::
8:05 AM
::
0 Comments:


---------------oOo---------------