An etherealgirl's Adventures in Cyberland
Thursday, February 17, 2005
sundance and franken reach agreement
Back By Popular Demand, Sundance Channel Greenlights New Episodes of 'The Al Franken Show'
!
"The Al Franken Show" premieres Monday, June 6, 2005, and will air weeknights (Monday-Friday-Time: TBA); the series is slated to run through the end of 2005.
Great news! Watching the condensed version of the show last fall added a fun dimension to the banter between Franken and Lanpher, and I've really missed that benefit. The only major drawback for me personally is that they cut it down to approximately 40 minutes and while I can understand the improbability of having the entire 3 hour radio show running on t.v., I always felt like the t.v. version was leaving out too much to be satisfactory. So naturally, I will need to listen to the radio show as well as catch the t.v. show. It will really be great to see them in action once again!
In looking for a decent sized shot for Team Franken, I came up empty; but the reward was this lovely gem of an
honest-to-goodness interview
of my journalist-heroine, Katherine Lanpher, back when she was still the host of MPR's Midmorning Show complete with some really lovely images of her as well.
Note to AirAmerica: I love everyone there! I would love for you to take decent-sized regularly updated publicity shots of the various crews; I'm willing to bet that I'm not the only one. But I'm guessing that with continued popularity (and the station is now rapdidly closing in on 50 stations and 15 of them in the top 20 market) this will eventually happen. In the meantime, here's a couple of individual images!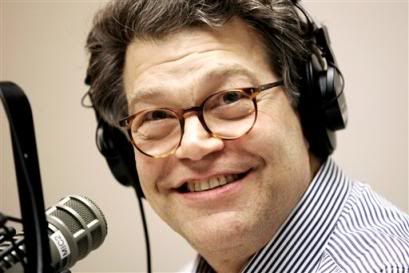 Al Franken, February 2005
photo courtesy Yahoo! AP News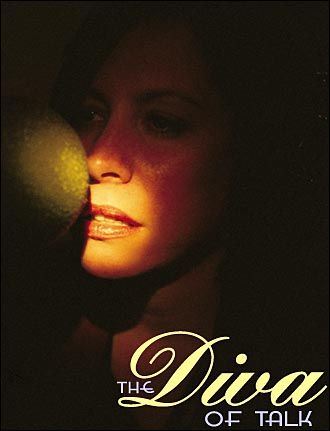 Katherine Lanpher October 2001
image © Daniel Corrigan
Something I just learned today: Both were born in May; Franken's birthdate is May 21, 1951 (making him a Taurus but verrrry close to the cusp of Gemini) and Lanpher's birthdate is May 27, 1959 (Gemini). A pair of born communicators!
Posted by etherealfire ::
4:53 PM
::
0 Comments:


---------------oOo---------------