An etherealgirl's Adventures in Cyberland
Sunday, February 06, 2005
my funny valentine
oh and one last thing before I go....
Mmmmmm, somebody
really
isn't in the mood for homework, I'm thinking...
I keep intending to update my i-tunes list on the sidebar but I don't have time right now coz I like to link to the sources as much as possible but I had to list my current romantic cd obsession right now because it is just such a thing of beauty:
Cyndi Lauper's
,
At Last
.
I've had this cd for well over a year now, but I have pretty much always listened to it in small doses; mainly because it's a mostly mournful tribute to love; beautifully and emotionally sung the way nobody else in modern pop music could; there's nobody quite like Cyndi. But for a long time I would literally get too emotionally overwhelmed to get very far into it before skipping through the other tracks to
The Sunny Side of the Street
or the cynical-comic turn of
Making Whoopee
or just heading backwards to
Stay
, because some of the other songs were just so sad.
In the last few months, though, (no doubt because it already matched my post-election mournful mood, in perfect solidarity) I find myself listening to it more and more often, and all the way through. And a beautiful, gut-wrenching little thing it is, too; but it somehow makes me feel so much better when I'm done listening. Which is a far less expensive way to have little cathartic moments than therapy... and it can be accomplished in the privacy of your own home. :-) Give me a journal, some atmospheric soft lighting and Cyndi's heartbreaking rendition of
La Vie en Rose
and I find myself in a delicious state of romantic angsty clarity.
Love is tragic! Love is beautiful!
It's a bit of heightened, dramatic, and ever-so-addicting sentimentality that feels so good because, it feels so strong. It's the feeling of being alive. It's.... feeling
something
. Something besides numb and worried about the world falling apart. That's the beauty of emotionally connecting with music. It takes you somewhere else; you have no choice but to give in and experience it. Alot like love. Music is love.
Ummmm, yeah. I think I'd better get back to work now. This post has left me worried... and wondering if spilling my angsty guts and displaying these overwrought emotions was a mistake. Will you respect me in the morning? Will you still love me tomorrow? (sorry I just couldn't resist :-p) Enough amateurishly bad philosophy... well, for tonight anyway....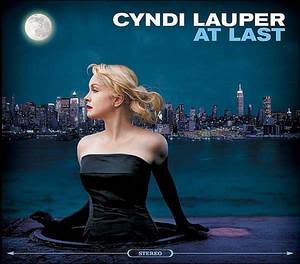 At Last, a praiseworthy
Hymn to Love
, a la Lauper
Posted by etherealfire ::
9:03 PM
::
0 Comments:


---------------oOo---------------