An etherealgirl's Adventures in Cyberland
Wednesday, March 23, 2005
cupcake chic
Found this
craving-inducing link
via the delicious
Is My Blog Burning
? Who knew that the sweet little childhood comfort/party food is the current craze in the big city?
All I know is that I've been seriously jonesing for a cake fix of some kind the last couple of days, and now I'm wondering if I've got any of those little paper cupcake liners around here. Chocolate cupcakes for breakfast anyone; or maybe I can find a muffin recipe and legitimize my insane craving..... those don't require the paper liners anyway, do they????
Here's
a winner! Cream cheese is a breakfast food right?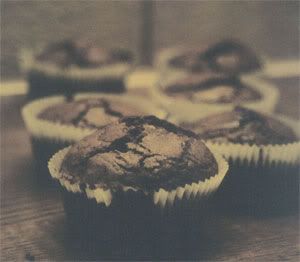 yummy chocolate muffin image
courtesy
pelise's gallery
at
stock xchng
.
Her website is
Design29
Posted by etherealfire ::
5:18 AM
::
0 Comments:


---------------oOo---------------