An etherealgirl's Adventures in Cyberland
Friday, April 22, 2005
friday cat blogging
Finally,
finally
I can join in the tradition of Friday Cat Blogging! Better late than never, I s'pose... YAY!!!
But naturally, our lovely cat, Groucho, really doesn't understand what the fuss is all about and didn't see any point in interrupting her hardwon catnap this evening, in order to pose, so this is what we've got (taken courtesy of the lovely Ms. Mina):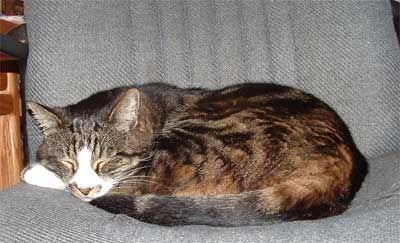 sweet dreams are made of this
Of course, not to be outdone in the realm of captured visuals, MacKenzie insisted that his little sister (yes, he insists she is his little sister and not the other way around) snap his mug as well; in fact, he was just begging for it: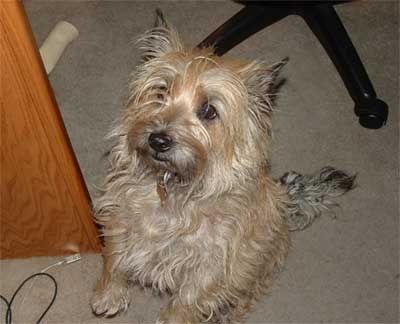 or, maybe it was that piece of pizza dangling just above camera level, who really knows????
And then Gwennie, not to be outdone in the Sleeping Beauty, er, Lounging Beauty Department, at any rate, insisted that she be captured reclining on her princess bed: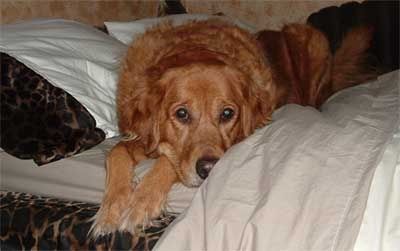 or at least, the princess bed that she shares with her mom!
Posted by etherealfire ::
9:45 PM
::
0 Comments:


---------------oOo---------------