An etherealgirl's Adventures in Cyberland
Tuesday, April 19, 2005
hey 19!
My beautiful little baby girl just turned... gulp...
19
the day before yesterday (April 17th) at 5:38 p.m. (sob) It's just not possible.... but it is.
I've been so busy with school and last minute birthday errands that I've hardly posted here at all, much to my shame. But I had to post a few vanity items, just because.
First of all, I helped to make this: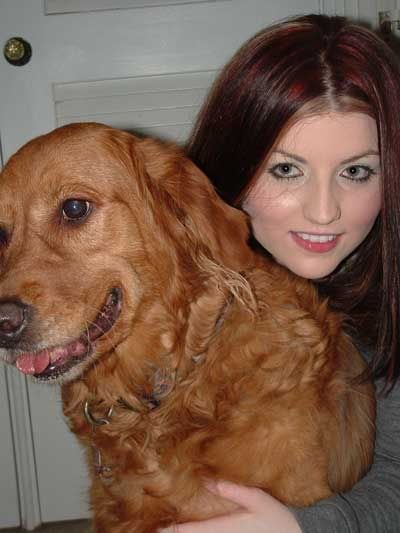 My beautiful
Mina
(that is ~ the very best collaboration that me, my hubby and God/dess ever did together!) and my beautiful golden girl
granddaughter
Gwennie, who got kinda cut out of the picture unfortunately, and whom I can't take ANY credit for at all, but who is one of my
girls
just the same.
Not that I can take much credit for my daughter either, because she is very much her own beautiful person, but I'm a very
very
proud mom just the same and honoured that this beautiful child chose me as the vessel to come into this world and gave me the privilege, the honour and the joy of watching her grow into an amazing and beautiful and talented young woman!
Here she is with her beloved old friend and prized possession, her Gibson Les Paul: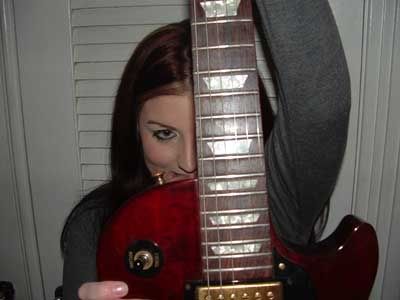 And because she has made so many beautiful desktops for me and because I'm trying to get good at making them and because she and I both adore Jimmy Page, here is a virtual snapshot of the desktop I made for her birthday: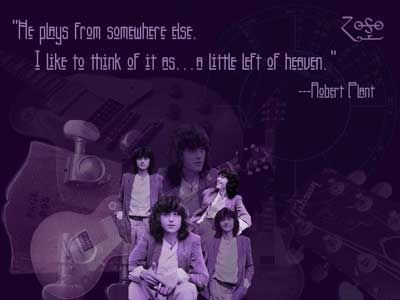 I know I have a lonnnnnng way to go at really getting good at this, but I was kinda proud of the effort (the individual elements that I put into it anyway) and then...
to thank me, my lovely and talented daughter made me this: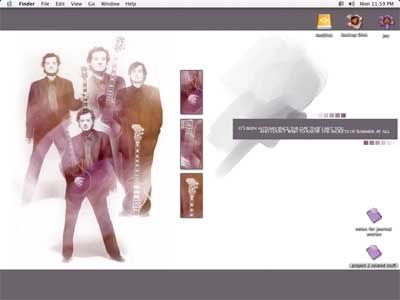 and I am reminded again of how very far I still have to go to get to her level; but she inspires me and she gives me hope!
Anyway, that's all I've got for the moment; just had to share!
Oh BTW, I've gotta share the beautiful (partially quoted to make a perfect fit)
Something Corporate
21 and Invincible
lyric quote that she chose to put on her desktop wallpaper because it doesn't show up on the picture here:
"It's been autumn since the day I met you
and I don't wish to know the secrets of summer at all."
loveliness!!! Ok, joyously bragging mom mode is now shut off... for the moment anyway. ;-)
whoops! Oh and one more thing; the images are just being used for our personal use but I think I'd better give credit where it is most rightfully due; I'm embarrassed to say I'm not quite sure who shot the images I used on Mina's wallpaper (but I think the time frame was circa 1981) but I know for sure that the brilliant and wonderful
Ross Halfin
shot the images Mina used in the desktop wallpaper she made for me.
Copyrights of these amazing photos, as always, belong to their owners ~ all rights reserved.
Posted by etherealfire ::
12:08 AM
::
0 Comments:


---------------oOo---------------