An etherealgirl's Adventures in Cyberland
Tuesday, August 09, 2005
is this a snowy egret?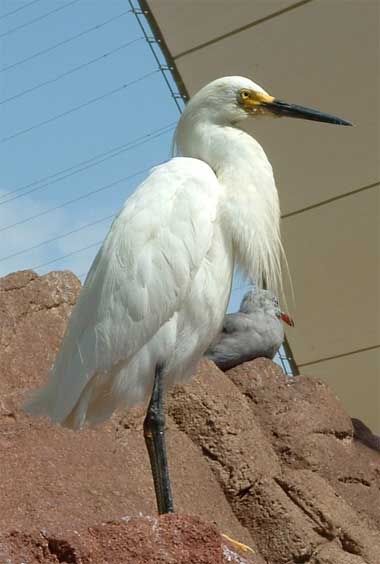 This lovely bird was seen all over the Sea World Park, serving as a kind of Park Guardian, or that's the way it seemed anyway. But none of us were certain what kind of bird he is.
We just bought some postage stamps featuring the snowy egret on them and this bird does look alot like the bird on the stamps (to me anyway).
In any case, he was our constant companion and I grew very fond of his lovely presence throughout the park. We tried to get a shot of him with his lovely feathery head plumage but in this pic it isn't standing up, for some reason.
Posted by etherealfire ::
7:09 AM
::
4 Comments:


---------------oOo---------------