An etherealgirl's Adventures in Cyberland
Thursday, October 13, 2005
1200 mile natural wonder: the great wall of china
Biomes Blog has a very cool entry on
the Great Wall of China
including a link to a
Great Wall 360~degree Virtual Tour
. I love this sort of thing!
Also National Geographic has a cool little feature on The Great Wall called
Chasing the Wall
and as it points out, The Great Wall is actually a series of connected walls built and added on to at various different times in Chinese history.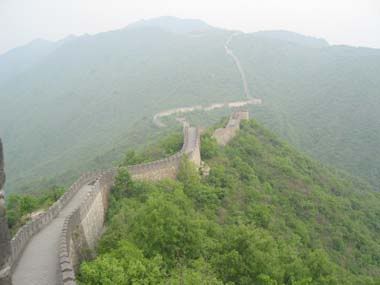 Great Wall of China at MuTianYu enshrouded in mist
image courtesy of
Joan Ho's Gallery
at
stock.xchng
Posted by etherealfire ::
4:51 AM
::
0 Comments:


---------------oOo---------------