An etherealgirl's Adventures in Cyberland
Sunday, January 22, 2006
under the weather and wide awake
I feel really terrible; I think I've got a bug or something. But as usual my hours are out of whack and I just can't sleep. And I can't concentrate on much of anything but thank the heaven's above for Photoshop to take my mind off things. I was hoping it would help me to get sleepy too. I might just be able to go lie down and rest even if I can't actually sleep yet. Anyway, I don't have anything, though I know that there's lots going on in the world.
But I made myself a new desktop and I also made a couple of sigtags (for a group I belong to) the other day too. So I can't resist posting them here.
I wish I had more of substance. I wish I felt better. School just started late last week and I really don't want to start out by being sick and out of it. Anyway, wishing everyone out there healthy, happy times!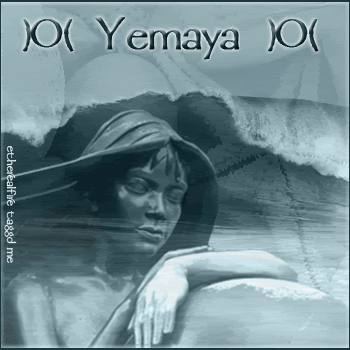 For Yemaya's virtual altar at a forum I belong to; I blended 3 images that had no restrictions on usage thanks to the generous photographers who uploaded them for sharing at
stock.xchng
.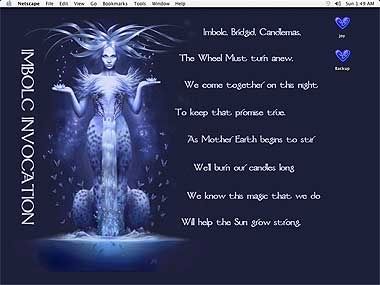 My desktop wallpaper is anticipation and preparation for Imbolc:
image used for my desktop ©
Liiga Smilshkalne
; all rights reserved
Posted by etherealfire ::
2:02 AM
::
2 Comments:


---------------oOo---------------