An etherealgirl's Adventures in Cyberland
Friday, March 24, 2006
The Dixie Chicks are back
And they're
Not Ready to Make Nice
. Righteous indignation and hurt never sounded so beautiful. Go hear it right now. Can't wait to get this one.
I made my bed and I sleep like a baby
With no regrets and I don't mind sayin'
It's a sad sad story when a mother will teach her
Daughter that she ought to hate a perfect stranger
And how in the world can the words that I said
Send somebody so over the edge
That they'd write me a letter
Sayin' that I better shut up and sing
Or my life will be over

~~~ words and music by Emily Robison, Martie Maguire, Natalie Maines, Dan Wilson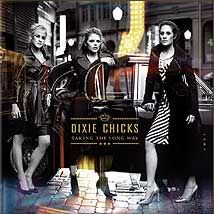 Taking the Long Way
is due to be released on May 23rd.
Link via
One Good Move
Posted by etherealfire ::
2:19 AM
::
0 Comments:


---------------oOo---------------