An etherealgirl's Adventures in Cyberland
Thursday, November 11, 2004
enchanted: missing New Mexico
Another inevitibility exacerbated by my insomnia - getting homesick for New Mexico. I'm particularly vulnerable to that sort of overwhelming nostalgia when I'm overtired and feeling reflective.
Especially at this time of year, when the holiday season is looming just ahead.
Christmas in New Mexico has always been just a little bit extra-special, at least that is the way it always felt for me.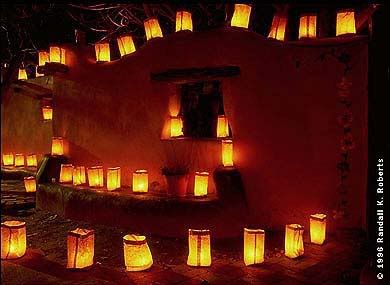 Luminarias, Old Town Albuquerque, NM
Photgraph ©1996 by Randall K. Roberts
Found at
Enchanted in New Mexico
And enchanting is just exactly what New Mexico has always been for me, especially during the holiday season.
While looking around for recipes, I found this: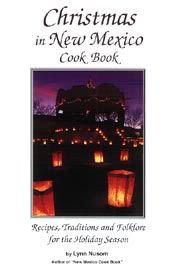 Christmas in New Mexico: Recipes, Traditions & Folklore for the Holiday Season
by Lynne Nusom
And I think maybe I'm going to have to order this as an early Christmas present for myself!
Posted by etherealfire ::
4:13 AM
::
0 Comments:


---------------oOo---------------