An etherealgirl's Adventures in Cyberland
Friday, December 31, 2004
a between-naps post
heh... (blush)
Your New Years Resolution Should Be: Wake up before noon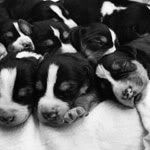 You've been accused of sleeping your life away
And it's a little bit true - you are really into your pillow
In fact, it may be years since you've seen a sunrise at the *start* of your day
Sleep a little less. Some sunshine would do you good.

but see, I've
actually
got insomnia, and a very mixed up timetable.... yeah...
Another fun quiz found via another fun blog,
Reflections: Just My Opinion
!
Posted by etherealfire ::
7:01 AM
::
0 Comments:


---------------oOo---------------