An etherealgirl's Adventures in Cyberland
Saturday, April 02, 2005
pope john paul is remembered
CNN has great coverage:
After 26 year reign the pontiff dies at 84
.
U.N. Secretary-General Kofi Annan said he was privileged to have met the pope.

"Quite apart from his role as a spiritual guide to more than a billion men, women and children, he was a tireless advocate of peace, a true pioneer in interfaith dialogue and a strong force for critical self-evaluation by the Church itself," Annan said.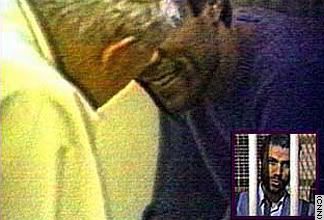 the Pope meets and forgives the imprisoned assassin
who attempted to take his life
from CNN's excellent
Life in Photos Feature
CNN's Special Report can be found
here
.
Posted by etherealfire ::
2:36 PM
::
0 Comments:


---------------oOo---------------