An etherealgirl's Adventures in Cyberland
Wednesday, August 24, 2005
pacific ocean project
I'm 21 deceptively small miles from one of my favourite places in the world: a stretch of beach overlooking the gloriously vast and beautiful Pacific Ocean. I really need to get myself there and soon; even a drive along the beautiful Pacific Coast Highway would be a self-indulgent deep blue dream come true right about now.
But I've already found a virtual alternative that will do for the moment:
The Pacific Ocean Project
The pages with
seashell images
and their names was especially fun because I collect them and I've always wanted to know what kind they were.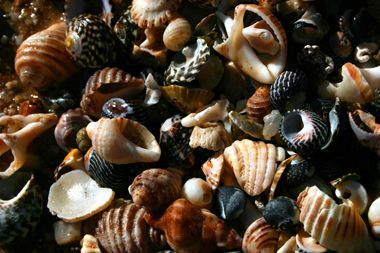 lovely seashells from australia
photo taken by Glen Jeffreys; image courtesy of
Glen26's gallery
at
stock.xchng
.
Posted by etherealfire ::
6:15 AM
::
1 Comments:


---------------oOo---------------