An etherealgirl's Adventures in Cyberland
Sunday, July 16, 2006
filmed performances by rock legends discovered
Hidden hoard of live rock to be released
:

THE world's largest independent rock and pop music archive, featuring stars from Jimi Hendrix to Elvis Costello and from Janis Joplin to Madonna, is to be opened for the first time.

Up to 100,000 songs recorded and filmed between 1966 and 1991 by Bill Graham, the American concert promoter, languished in an underground basement in San Francisco for more than 10 years after his death.

...

There are unknown performances by Led Zeppelin such as a version of Howlin' Wolf's Killing Floor, which they later rewrote as the Lemon Song, and a tousle-headed Elton John singing his 1970 ballad Your Song.
From the excruciatingly painful and embarrassing to the sublime, Graham seems to have captured them all, with this incredibly hefty archive. I can't wait to see this!!!
And neither can Jimmy Page evidently:
Jimmy Page, of Led Zeppelin, who spent years begging for scraps from bootleggers so that he could compile a history of the band in 2003, is keen to dive into the archive.

"Bill recorded a San Francisco show that Jimmy remembers as momentous: which Zep fan would not want to hear that?" said an Atlantic Records source last week.
Exactly :-) Very awesome news!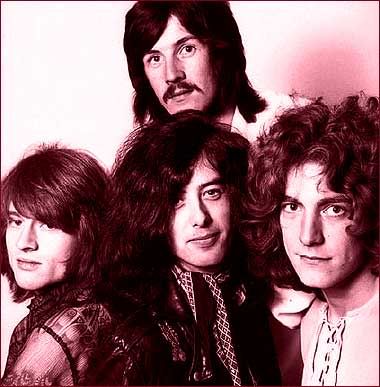 They just don't make Rock Gods like they used to....
Posted by etherealfire ::
8:03 PM
::
2 Comments:


---------------oOo---------------