An etherealgirl's Adventures in Cyberland
Thursday, December 16, 2004
it's been a lonnnnnnng lonely time....
since I posted any Jimmy Page related linkies, so here's an obligatory rabid fangirl linkie ... I know my daughter
Mina
covets
this
greatly though I think it is way out of her, my or Santa's price range this year. Still, its nice to dream... um, I'm talking about the guitar... that the guitar god who made it famous is also coveted (its a multi-generational obsession but I won't go there - lololol) just goes without saying....
aw darn, it's just too pretty
not
to post such a thing of beauty here!
And even better, here's the man himself in his heyday with the original guitar: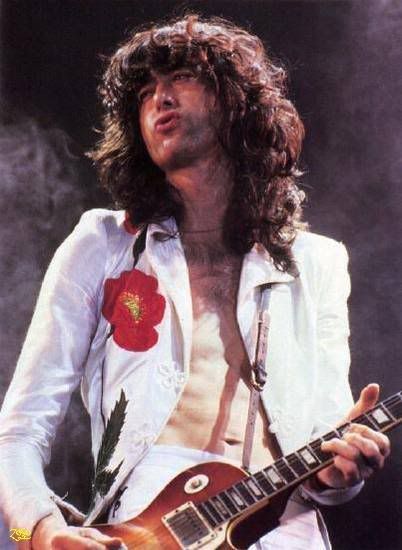 Jimmy Page with his most often used Les Paul mid 1970s
courtesy of the
Led Zep Photo Album Online
(an exhaustive collection of photos can be found there!)
Posted by etherealfire ::
4:13 AM
::
0 Comments:


---------------oOo---------------